Lifestyles
Free Senior Care Workshop October 26 at The Heights
Oct 22, 2013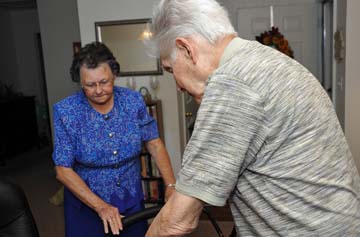 A free Senior Care Workshop will be held 8:30 a.m. – noon Saturday, October 26 at The Heights Baptist Church, 201 W. Renner Rd. at US-75 in Richardson. The seminar will prepare those who may soon be confronted with the task of caring for a senior loved one. The event is free and open to the public.
The half-day seminar will feature specialists exploring areas of senior care, including:
Medical Management;
Health Insurance;
Living Arrangements;
Advanced Directives.
Doors will open at 7:45 a.m. Check-in begins at 8 a.m. in the Mezzanine. Pre-registration is recommended due to limited seating. Register online at http://www.theheights.org/senior-care
With a motto of "Caring for Those Who First Cared for Us," the Heights Senior Care Ministry is committed to equipping caregivers with the knowledge and resources they need to handle the high demands of caring for a senior loved one.
For more information, email jpalmer@theheights.org or call John at 972-238-7243. For more information or directions, go to http://www.theheights.org