Front Page
Saturday's National Fossil Day event to focus on family fossil fun
Oct 15, 2013
To make sure that all kids at this coming Saturday's Fossil Fun Day find a fossil, the Dallas Paleontological Society left behind a couple of buckets of fossils from their Tailgate Fossil Show and River Exploration day last weekend. The fossils are to be used in the sandpile fossil dig that is part of the Kid's Events at Ladonia's National Fossil Day observance.
Stephan Gozdecki, past president of the DPS who lead last week's show and exploration, said there is no telling how many scientists and engineers trace their careers to a childhood interest in fossils.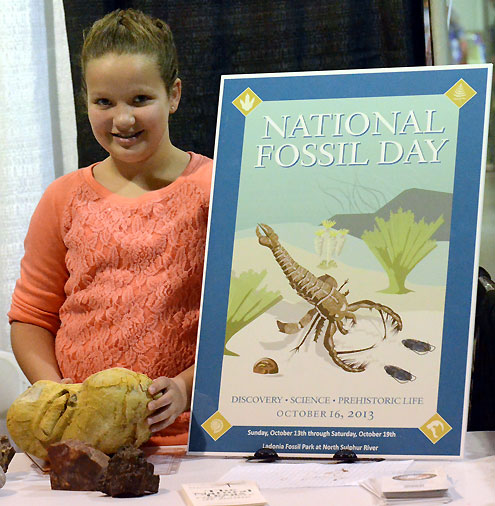 This Saturday, October 19, is designated as Family Fossil Fun Day and is part of the National Park Service's National Fossil Day observance. The day will focus on kids and new fossil hunters at the North Sulphur River. It all begins in Ladonia at Fannindel School Gymnasium located at 701 Mill Street starting at 9:00 a.m. Lobby opens for registration at 8:00 a.m.
A separate children's fossil program has been created by two Bois d' Arc Chapter members of the Texas Master Naturalists, Christine Miller and Jessica Womack. The teacher-volunteers are childhood education specialists and will hold a kids' fossil session with activities that include learning, fossil crafts, and a sandpile fossil dig.
All of this will happen while the adults gather in the gymnasium for introductory learning about the NSR, fossil and artifact hunting and safety at the NSR site. Then, the adults and kids will adjourn from the school for guided exploration at nearby Ladonia Fossil Park, aka Pete Patterson Fossil Park, fossil beds.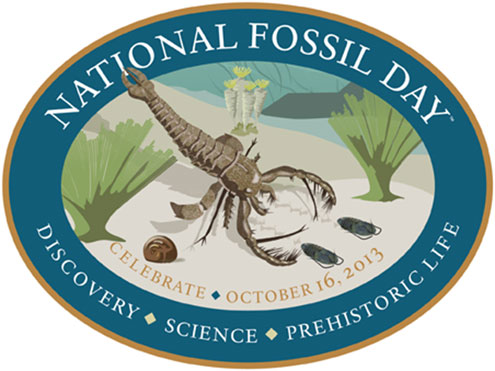 Among notables attending the Fun Day is fossil hunter Van Turner, discoverer of the Dallasaurus a few years ago. He will be talking about his discovery. In addition, copies of the Dallas Paleontological Society's book, Fossil Collector's Guidebook to the North Sulphur River, will be sold at a special price to attendees at the show.
The North Sulphur River in southeast Fannin County is noted for Cretaceous Period marine megafossils such as mosasaurs and plesiosaurs and for Pleistocene Ice Age fossils such as mammoths and mastodons.
Partners joining the City of Ladonia to host the National Park Service sanctioned event include the Dallas Paleontological Society, and Texas Master Naturalist Bois d' Arc Chapter and Blackland Prairie Chapter. Family Fossil Fun Day is a free event focused on learning.
In event of heavy rainfall, the river excursion will be cancelled. Event Chair Kirkpatrick said those going on the excursion need to pack water, wear close-toed shoes or mud boots or mud wading shoes if the area due to recent rainfall, and those with arthritic knees, ankles, backs, and mobility problems may want to stay topside at the park and not enter the river bed because of steepness and height of steps at the park.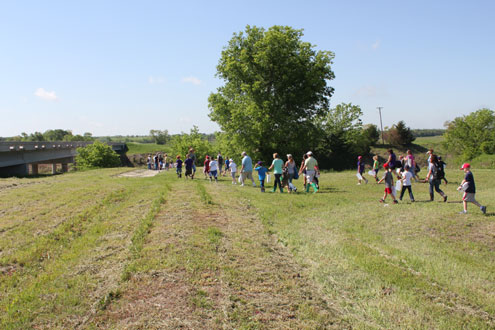 For more information on fossil day events, call Ladonia City Hall at 903-367-7011. Details on other Ladonia Outdoors events on October 19th that include a Fall Festival and a Haunted Forest may be found at http://LadoniaChamber.com/events/fall-festival/