Front Page
Denison celebrates 123rd birthday of Dwight Eisenhower
Oct 14, 2013
Denison -- The 123rd birthday of Dwight Eisenhower is Monday, October 14, but in Denison, Texas, birthplace of the Supreme Commander of Allied Forces in Europe in World War II and the 34th President of the Unites States, it was a full weekend of activities.
The Eisenhower Birthplace is located at 609 S. Lamar Avenue in Denison and events Saturday included a World War II reenactment, displays of military equipment and vehicles, as well as a chance to participate in a parachute-packing activity.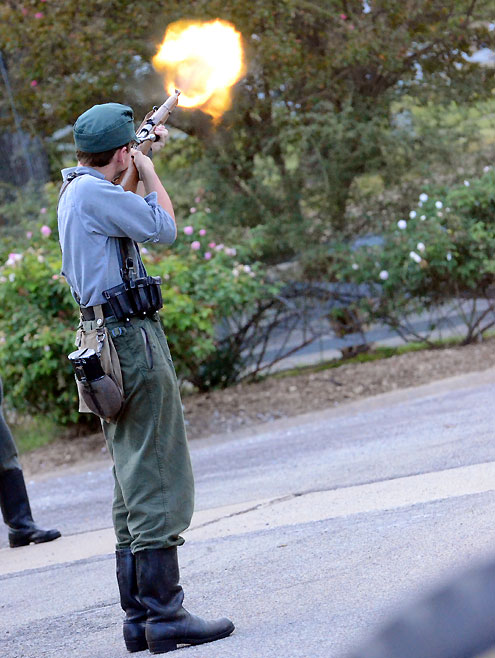 Following the World War II reenactment, visitors were given a tour of the modest frame house where one of the monumental figures of 20th century American history was born.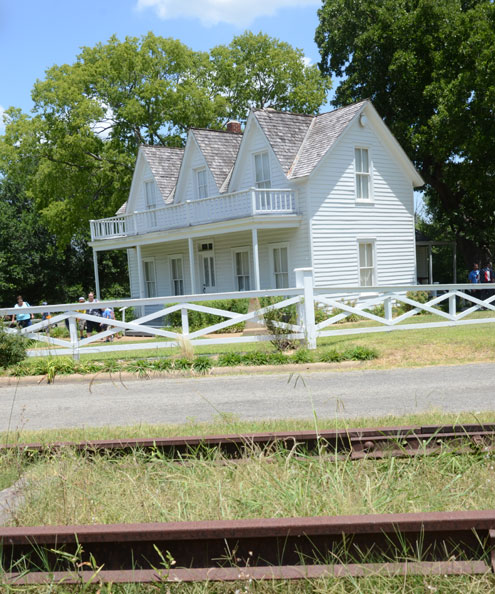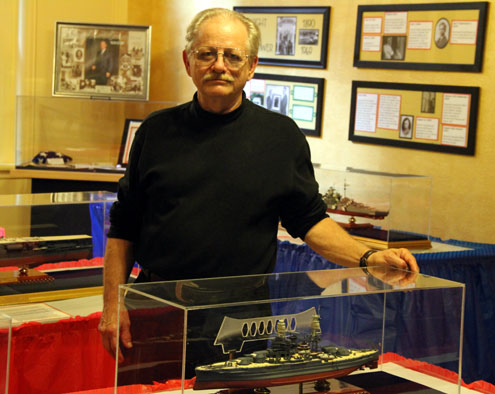 Dave McVey, creator of McVey's Navy. His model ships are on display at the Red River Railroad Museum through the end of the month along with the Wall of Honor. Also on display are: D-Day, Eisenhower's life timeline, and more. photo by Donna Dow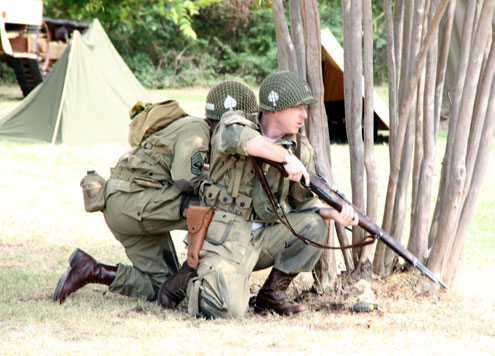 photo by Donna Dow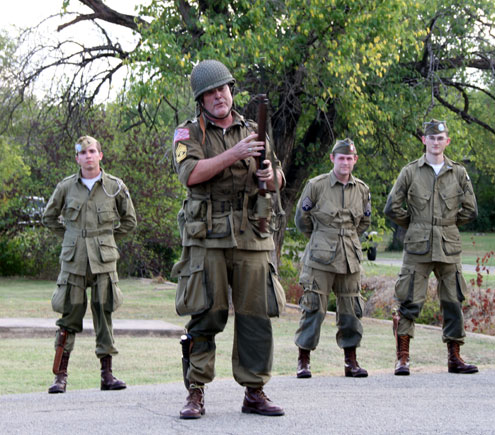 photo by Donna Dow