Front Page
Busy week at Fannin County Fair
Oct 14, 2013
Bonham -- Mother Nature must be a fan of traditional county fairs because the rain held off until the curtain fell on the Fannin County Saturday night.
The fair was a wonderful place to find out about upcoming events in the area. In this photo a young Fannin County Master Naturalists reminds residents about events in Ladonia surrounding National Fossil Day.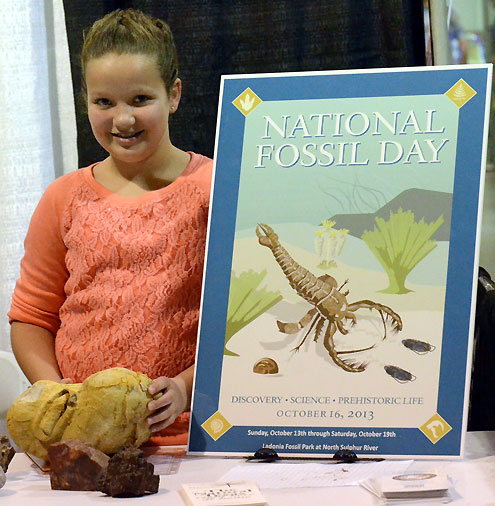 The youth rodeo started early Saturday morning and featured young cowboys and cowgirls from the area competing in a variety of events. In this photo, Ralph Austin gives a few pointers to a novice roper.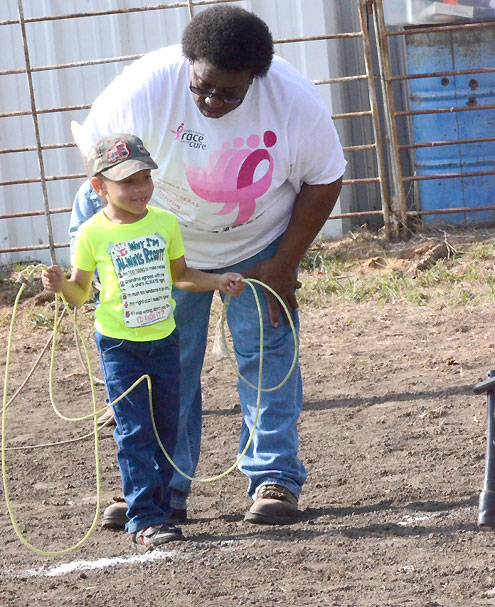 Then it was time to bring out the rough stock and let brave cowhands test their metal in a rough-and-tumble event.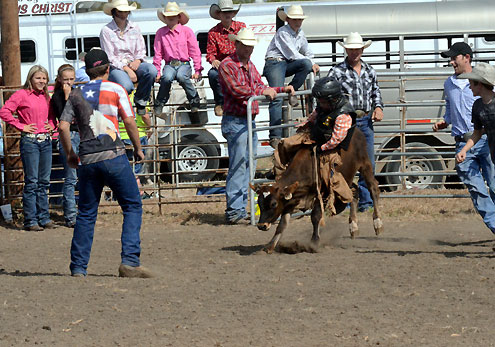 Art is always an important facet of this county fair and a favorite of fair goers. This eye-catching image was produced by Ashley Zachery.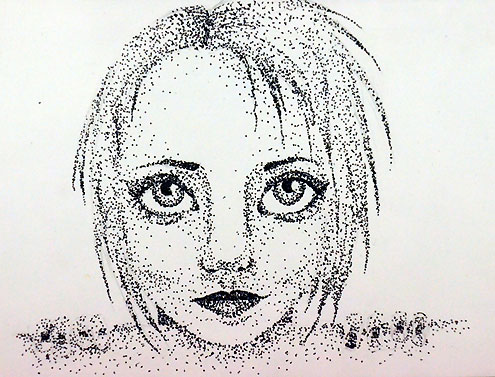 Of course, nothing is cuter than watching young cowboys and cowgirls competing in their first Fannin County Fair. The photo below shows the start of the stick horse race.