Front Page
Fans of Denison Fall Festival enjoy cooler weather
Oct 7, 2013
Denison -- Whoever schedules the annual Denison Main Street Fall Festival would seem to have the uncanny ability of scheduling the first cold front of autumn at the same time. For the second year in a row, cool temperatures invigorated a crowd that numbered in the thousands as historic downtown Denison hosted a car show, musicians, food vendors, as well as dozens of arts and craft booths for the Denison Main Street Fall Festival.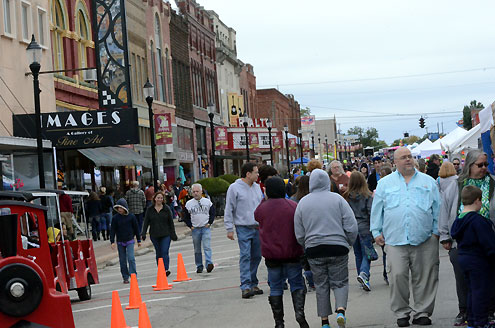 Denison has a regional reputation for its arts and music, so artist/musician/designer Joshua Ratliff was stopping traffic with his colorful drums that come tuned in a variety of keys. Joshua's eye-catching creations sound even better than they look.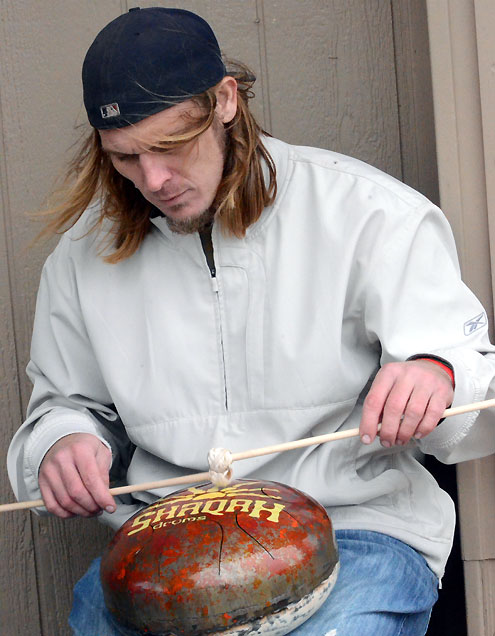 For more information about Joshua's drums, visit https://www.facebook.com/Shaqahdrums
Music fans were also gathering in Heritage Park on Main Street to enjoy classic rock tunes performed by BluRock.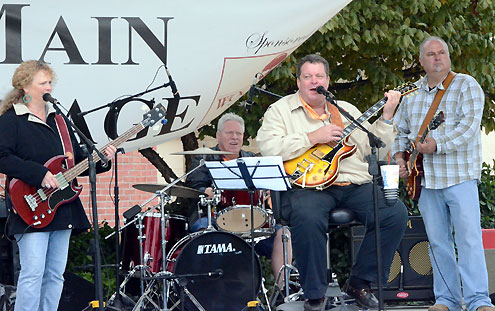 Out in the middle of Main Street, Doug Hoover was piloting Lil' Katy as the miniature sight-seeing train carried visitors along the booths.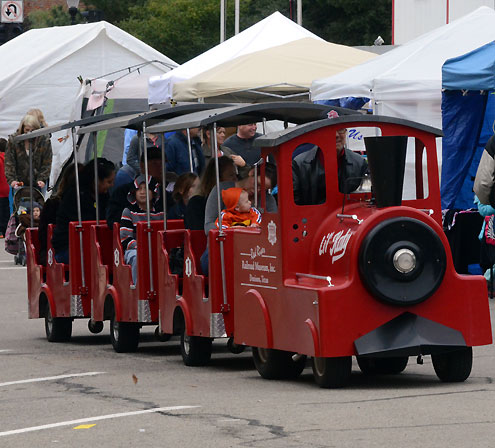 Shoppers enjoyed low prices on everything from pottery to painted gourds in preparation for the holidays. Of course, the classic car show is always a big draw for this event and a fantastic display of beautiful cars and trucks dominated the east end of Main Street.
Denison had another interesting cultural event planned for downtown when this entertaining city hosts Dia de los Muertos November 2-3. For more information, please visit www.smalltownbigart.com.