Front Page
Kathryn's Texas Kitchen
Oct 6, 2013
I can tell that you readers are ready to cook as the summer is on its way out and the kitchens have cooled off.
There have been quite a few requests for one pot meals that are delicious and will be loved by all the family.
Then, there were the requests for Luby's Cafeteria King Ranch Chicken.
Knowing you North Texas cooks, you all have your favorite recipe for this dish. However, I'm giving you the Luby's Cafeteria version as requested. Their cookbook states that "This longtime Luby's classic is a Texas favorite. The creamy chicken sauce with spicy chiles and rich cheese keeps everybody coming back for more." Let me know if you agree.
King Ranch Chicken Casserole
Recipe adapted fromLuby's Recipes and Memories
8 servings
Ingredients
2 TB unsalted butter
½ cup diced yellow onions
4 cups diced cooked chicken
2 cans cream of chicken soup
1 cup diced fresh tomatoes
1 cup canned diced green chiles
½ cup prepared picante sauce
1 cup chicken broth
2 tsp cumin
½ tsp black pepper
3 cups shredded American cheese
6 cups tostado chips
1 cup pico de gallo
Other Items Needed
Measuring cups and spoons
Cutting board
Chef's knife
Large saucepan
Wooden spoon
13x9 casserole dish
Non-stick cooking spray
Pot holders
Instructions
Preheat oven to 350 degrees.
Sauté butter and onions in the saucepan over medium-low heat until onions are tender and slightly browned. Add diced chicken, cream of chicken soup, tomatoes, green chiles, picante sauce, chicken broth, cumin and black pepper. Bring to a simmer and cook 5 minutes, stirring frequently. Add 1 cup of cheese and fold together until melted.
Place 4 cups of tostado chips in the casserole dish. Pour chicken mixture evenly over top. Bake 20 minutes. Remove from oven and top with remaining cheese, tostado chips and pico de gallo. Let casserole rest about 15 minutes before serving.
Kathryn's Texas Kitchen has another one pot meal coming up.
Until next time…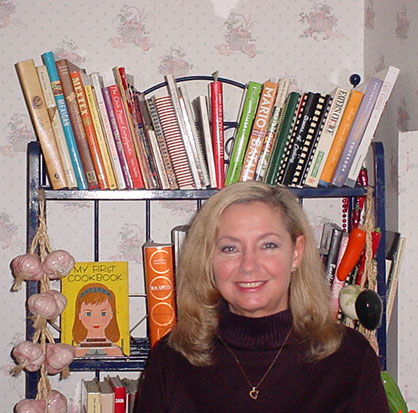 Bon appétit!