Entertainment
Matinee performance of McKinney Repertory Theatre's The Female Odd Couple Oct. 13
Oct 13, 2013
McKinney -- Move over Felix and Oscar. Nobody tells this story better than Florence and Olive.
The female version of Neil Simon's timeless tale of roommates with a very different way of looking at life comes alive in the Courtroom Theatre at the McKinney Performing Arts Center.
If you are only going to see one play this year, this just might be it.
Combine immaculate sets in a cozy theater and a superb cast assembled by director Pamela Hardin performing Simon's script and it's enough to make you forget you are watching actors on a stage in a theater. From the moment the curtain opens as friends play Trivial Pursuit, the audience is immersed in the genius of the man who has won more Oscar and Tony nominations than any other writer, Neil Simon.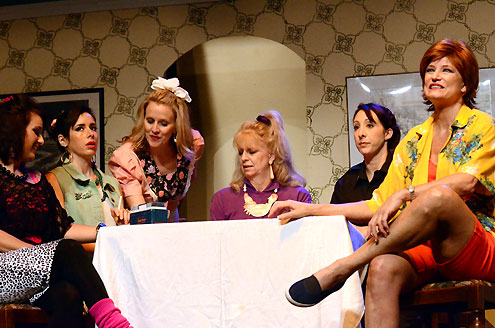 Hardin believes the female version of this play even offers subtle improvements over the original.
"He not only converted it to female, but he rounded out the characters," Hardin Explains. "There is a lot of depth to it."
Allison Minton is a perfect fit for the role of Olive, a happy-go-lucky sportswriter and Polly Harrison gives a delightful performance as Florence, the neurotic neatnik.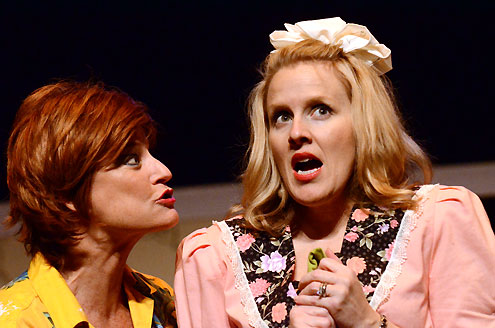 The Constazeula brothers, played by Brett Femrite and Dan Slay, are instantly likable romantic interests. Kasey Bush, Nicole Holbert, Olia Stern and Jean Roberts all have their moments in this remarkable production by McKinney Repertory Theatre.
For tickets, visit www.McKinneyPerformingArtsCenter.org or call 214-544-4630.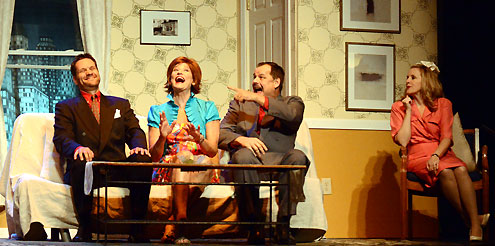 The final performance in the Courtroom Theatre at the McKinney Performing Arts Center is a matinee at 2:00 p.m. October 13. Tickets are $17 – Adults, $14 – Students/Seniors and $12 – Children.
For more information on McKinney Repertory Theatre and their upcoming season, visit www.McKinneyRep.org.
Season tickets are available at a discount on the MPAC website and at the box office before performances.