Front Page
Bonham Chamber of Commerce donates playhouse for raffle
Oct 3, 2013
The Bonham Chamber of Commerce playhouse, "The Little Red Barn," was built by Chamber members and placed on the Northwest corner of the Bonham Square. Please also notice the Quilt Square at the top of the Dutch doors and the rooster above ready to announce the rising sun.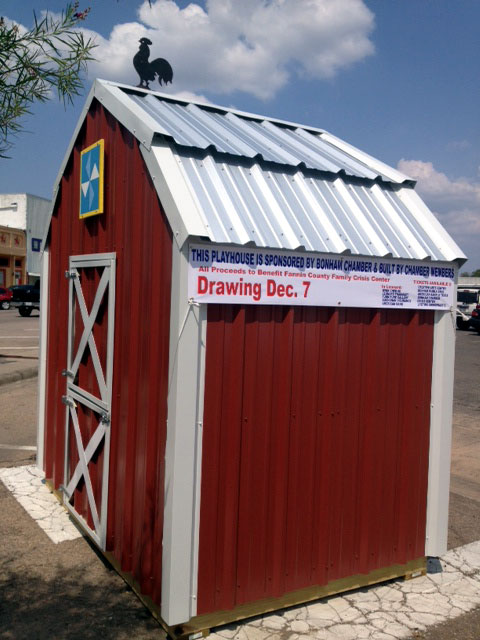 The drawing for all the playhouses will be December 7 on the Bonham Square just prior to the start of the annual Christmas Parade. Ticket prices are $3 each or two for $5 and may be purchased in Bonham at the Creative Arts Center, Bonham Family Drug, American Bank of Texas, the Bonham Chamber, Lifetime Chiropractic and the Fannin County Family Crisis Center.
In Leonard, tickets may be purchased at Kwik Chek #8, Leonard Pharmacy, Furniture Gallery, Buchanan Insurance and the American Bank of Texas.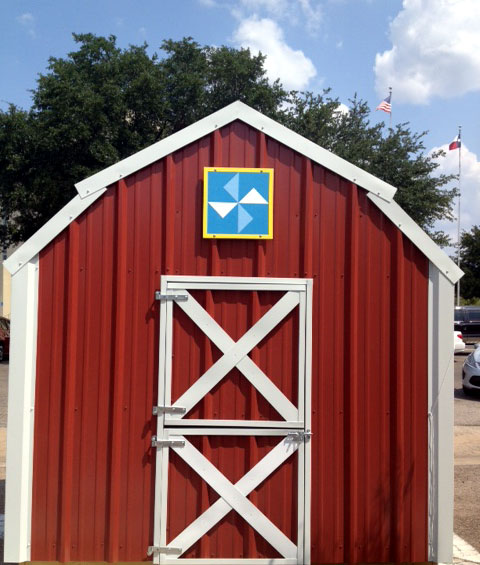 A special "Thank You" to Jeff Holm, owner of Texas Sign Werks in Trenton, Texas for the donation of our Playhouse signs noting who sponsored the Playhouse and where tickets are being sold.