Entertainment
Seth Glier...a 'rising Star' lands at Harmony House Concerts!
Oct 19, 2013
Celebrate and reward yourself after Bonham's "Great Day of Service" on Saturday, October 19, 2013, by coming to hear the unforgettable music of singer-songwriter, Seth Glier, from 7:30-9:30 pm at Harmony House.
Noted singer/songwriter Ellis Paul says of Seth's work, "Talent like Seth Glier's brings out the psychic in all of us… he's gonna be huge."
A quote from the Huffington Post about this young musical genius......"this young blood wields an old-soul air...discover a new generation of great with Seth Glier's The Next Right Thing, his newest CD."
More about Seth Glier's "sudden rise" in the music world below or go to his website, www.SethGlier.com. Browse his website..listen to his songs...you'll soon know for yourself why Seth has claimed the attention of music lovers everywhere.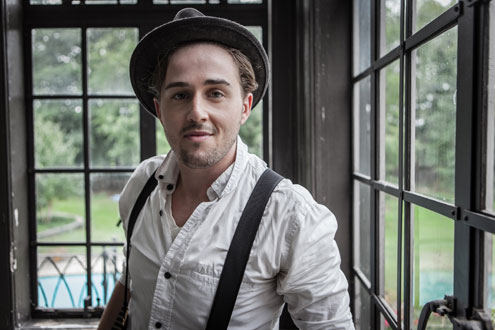 Seth's Texas tour includes the Cactus Cafe in Austin, the Mucky Duck in Houston, Uncle Calvin's Coffeehouse in Dallas, and culminates with his performance at Harmony House at Wildscape Acres, www.WildscapeAcres.com.
The suggested donation for Seth Glier's performance is $20 per person. Make reservations in advance by calling 903-583-2661, stating the number of seats desired and your contact information (e-mails preferred). All proceeds go to the performing artist. To prepay, make a check to Seth Glier and mail to Faye Wedell; P.O. Box 812; Bonham, TX 75418 (to be received by October 15th). Guests with reservations may also pay at the door, but if you make a reservation, please have the courtesy to "show up" or call in advance to cancel. Prepaid guests may receive a full refund, if cancellations are received by October 15. Reservations are limited to 50 guests, but a waiting list will be kept in the event of cancellations. With Seth's outstanding reputation, this could easily be a "sold out" show. If you need directions, please state when making reservations.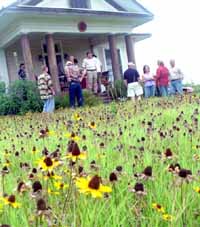 Seth will play two 45-minute sets in the intimate, casual ambiance of Harmony House, a vintage home located amidst natural surroundings. There will be a 30-minute intermission for guests to enjoy bottomless cups of coffee, tea, and punches provided by the hosts, Faye & Scott, along with treats. Guests are asked to bring a finger food snack of their choice to share with others at the break. An optional $1 cash donation to help defray the expenses of the hosts can be placed in a basket on the breakfast room table.

At 6:45 p.m., guests are invited to attend a Prairie Stew & Cornbread dinner provided by hosts. However, please indicate when making reservations whether you plan to attend the dinner portion of the evening, so Faye can prepare adequate amounts of food. Weather permitting, the dinner will be served outside on the grounds. Throw a lawn chair in your trunk....just in case, extra seating is needed outdoors!

Following the concert, there will be Song Circle for all those who wish to stay and participate. Bring your own instruments to have time for jammin' and your voices for singing (either a favorite tune of yours or some sing-along tune).

Despite his relatively young age, Massachusetts-based singer/songwriter/pianist/guitarist Seth Glier is a seasoned troubadour. Averaging over 250+ live performances annually Seth has gone from opening act to headlining his own shows and playing major folk festivals. He's shared the stage with artists as diverse as James Taylor, Ani DiFranco, Martin Sexton, Emmylou Harris and Ryan Adams and has quickly become known for his passionate live sets. His music has also caught the ears of fans, industry and critics alike with USA Today stating that his "exquisite tenor echoes Bruce Springsteen and Billy Joel."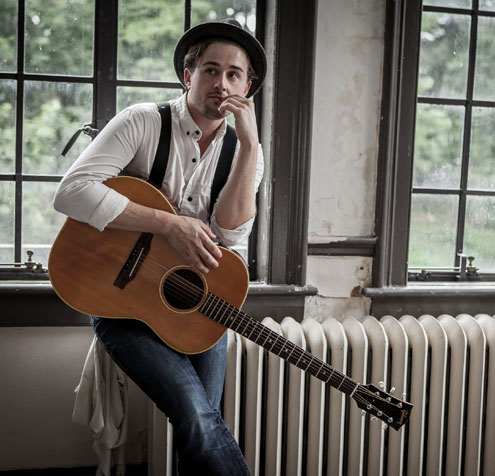 The incredible acclaim on his sophomore record, The Next Right Thing, led to the single "Lauralee" hitting #1 on Clear Channel's NEW! Discover & Uncover program as well as a Grammy® nomination, a first for both himself and his New York based label, MPress Records.
As a national spokesperson for the Autism Speaks, an advocate or Musicians On Call, and with a ROCK THE VOTE Road Trip 2012 stop under his belt, Seth has become increasingly comfortable expressing his social beliefs, both onstage and off. In 2012 he took home Best Social Action Song for his track "The Next Right Thing" at the 11th Annual Independent Music Awards, his second IMA win. For his 2013 Things I Should Let You Know CD Release tour, he teamed up with Autism Speaks and raised over $5,000 for the not-for-profit organization.
His third album on MPress Records, Things I Should Let You Know is steeped in all the most gorgeous aspects of Americana, folk, blues, pop and soul with each of the 13 tracks it encompasses telling its own story, weaving tales of love, pain and epic self-realization from a young man coming into his own, all wrapped in sweeping melodies and striking vocals. Things I Should Let You Know landed him his first Daytrotter session along with incredible reviews; M Music & Musicians praised his "his polished tenor vocals and natural affinity for creating shimmering, seductive melodies", while Blurt Magazine exclaimed: "Glier's greatest gift is for providing nuance, which is yet another reason why Things I Should Let You Know is nothing less than a genuine revelation."