Lifestyles
Cathy's Critters opens to the public for First Annual Fall Festival
Oct 10, 2013
Princeton, Texas -- Cathy's Critters, the Dallas/Fort Worth's most well known mobile petting zoo, today announced the date for its first annual Fall "Open Farm" event on October 12, 2013 from 10:00 a.m. to 9:00 p.m. The event will be open to all families in the DFW area, and is convenient to McKinney, Allen, Frisco, Farmersville, Plano and other towns in North Texas. Entertainment includes petting zoos, pony rides, animal feeding, farm tours, and a pumpkin patch.
The first annual Fall Open Farm will be a great opportunity to get away from the city traffic and enjoy a day on the farm. Kids (and parents) will be able to feed and pet cows, goats, donkeys, chickens, rabbits, and even kangaroos. They will also be able to bottle-feed baby pigs and try their hand at milking a goat. After dark, the haunted hayride will make its rounds through the fields, encountering ghosts and zombie farm hands along the way.
"The staff at Cathy's Critters is dedicated to bringing kids and animals together in positive, educational, and fun ways," said Cathy Smith, founder of Cathy's Critters and Director of Human-Animal Interaction and Education Advocates (HAIEA), a new non-profit dedicated to animal education and therapy. "The open farm events are our newest way of achieving that mission."
Some of the activities will include:
Petting Zoo
Pony Rides
Pumpkin Carving/ Decorating station
Rock Painting station
Exotic Animal Interactions
Hay Rides
Goat Milking Demonstration
Kangaroo Meet & Greet
Straw Maze
Pig Races!
Game Zone
Fertilizer / Manure for sale
The Open Farm event will also encourage sustainable living with a raffle for a home compost tumbler, a demonstration of a solar-powered barn, and the sale of rich manure for fertilizer in home gardens.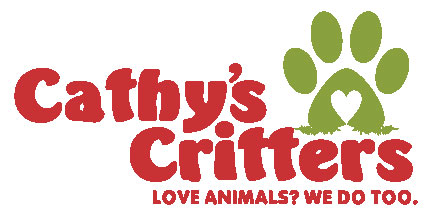 All ages are welcome. The cost is $8 per adult and $5 per child ages 3-12 yrs for entry onto the farm. Payment for entry into Cathy's Critters can be cash or credit card. Please bring cash for parking, which is $1 per car, and for food and vendors at the event.
Cathy's Critters is a working farm, so please remember to wear sensible shoes that are comfortable for walking and clothes that you don't mind getting a little dirty. No pets or outside food/drinks are allowed on premises.
For more information, contact the office at (972) 562-0583, or see the website: http://cathyscritters.com/index.php/services/open-farm-event.
About Cathy's Critters
Cathy's Critters is a local petting zoo that has built a reputation around providing quality experiences with animals for kids, parents, and the community. We believe that one-on-one interactions with animals helps children develop a sense of empathy and connectedness with their world.
About HAIEA
Human-Animal Interaction and Education Advocates is a chartered not-for-profit organization established to further the goals of bringing animal education to North Texas families and going beyond dogs and horses to help make the case that animal-assisted therapy can be helpful with many other species.