Front Page
Clayton Homes first to complete their playhouse for Fannin County Family Crisis Center
Sep 19, 2013
The first playhouse for the Fannin County Family Crisis Center Fundraiser was completed by Clayton Homes and is the first on a corner of the Fannin County Courthouse grounds.
Tickets will soon be on sale. You will be able to purchase them in Bonham at the Bonham Chamber of Commerce, Creative Art Center, American Bank, Lifetime Chiropractic and Bonham Family Drug.
Leonard will have tickets at Leonard Pharmacy, American Bank, Furniture Gallery, Kwik Chek #8 and Buchanan Insurance.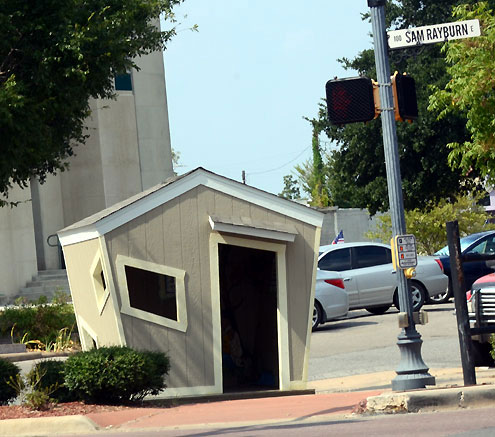 There are three more playhouses to be built. Tickets will remain on sale until December 7, which is the day of the Christmas Parade. At the parade, tickets will be drawn to find out the winners of each playhouse.