Obituaries
Jean Harris Magness Robinson
Sep 14, 2013
Bonham, Texas -- Funeral services for Jean Harris Magness Robinson, 83, of Honey Grove, Texas, formerly of Telephone, Texas will be held at 1:00 p.m. on Tuesday, September 17, 2013 at First Baptist Church in Telephone, TX. Bro. Brian Everett will be officiating the service; Interment will follow at Forest Grove Cemetery in Telephone, Texas. Mrs. Robinson passed away on Saturday, September 14, 2013 at Paris Regional Medical Center.
Jean was born on July 19, 1930 to Gertie Jane and John L. Harris, in Telephone where she lived her entire life. The second of 7 children, she married Royce Magness in 1947 on her 17th birthday. He preceded her in death in 2002. She married Garth Robinson in 2007. She is also preceded in death by her parents, brother John L. Harris, and sister Mattie Harris Magness. She attended Bonham High School and was a member of the First Baptist Church of Telephone. She was a supervisor at Bonham Manufacturing Company for a number of years and worked at General Cable for 10 years. She was active in community affairs in Telephone and surrounding areas. For many years, she wrote a newspaper column called The Telephone Tattler for the Bonham Daily Favorite.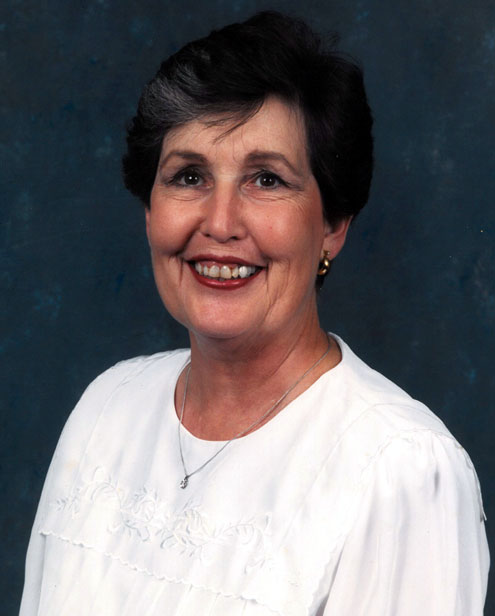 Survived by husband Garth Robinson, daughter Marilyn Ackmann of Fort Worth, son Jerry Magness of Telephone and Brenda Magness of Bonham, son David Magness and wife Shirley of Royse City, grandchildren Kent Ackmann and wife Tara of McKinney, Kory Ackmann of Fort Worth, Lisa Smith ad husband Kyle of Telephone, Steve Blain and wife Regina of Ravenna, Dana Magness and husband Kevin Clemons of Ravenna, Rebecca Gilmer and husband Michael of Forney; great-grandchildren Kadence and Trase Ackmann, Kade and Kole Smith, Blaze Blain, Kyler and Destiny Clemons and Reid Gilmer; sisters Dot Harris and husband Bobby, Reba Fox and husband Don, Thelma Estes and husband Jimmy, and Wanda Booth and husband Don, and sister-in-law Neva Lewis and her husband Bob and many nieces and nephews.
Serving as pallbearers will be Kent Ackmann, Kory Ackmann, Michael Gilmer, Blaze Blain, Scot Harris, and Steve Blain.
Family visitation will be held from 6:00 p.m. – 8:00 p.m. on Monday, September 16, 2013 at Cooper-Sorrells Funeral Home in Bonham.
In lieu of flowers, contributions may be made to the Telephone Baptist Church.
Online condolences can be registered at www.coopersorrells.com