Front Page
Kathryn's Texas Kitchen
Sep 15, 2013
In Italian cuisine pasta served with a meat sauce is often called a ragu.
The meat can be pork, beef, lamb, duck, goose, veal, or any other available meat.
Then, there's the added sauce which makes any pasta and meat combination into a truly delicious Italian meal.
Just add a salad and garlic bread and it will be a complete meal.
I've always thought of ragu sauce as a tomato based sauce. However, I was extremely wrong it turns out. Meat is the big star of the sauce served on the pasta, the second leading ingredient of the dish.In fact tomatoes don't outnumber the amount of meat in the sauce. Tomatoes are actually limited in any ragu recipe. I guess it was just my love of tomatoes that added all those tomatoes to any sauce I make. The Italian sauce can be any combination of broth, stock, water, tomato, wine, milk, or cream, whichever ingredient your taste buds desire.
I found a recipe that I think you North Texas cooks will love as we finally start assimilating into fall weather. This dish would also make a terrific crock pot recipe.
Rigatoni with Spicy Calabrese-Style Pork Ragu
Recipe adapted from Bon Appetit, February 2013
6 servings
Ingredients
1 medium onion, quartered
1 carrot, peeled and cut into 1-inch pieces
1 celery stalk, cut into 1-inch pieces
4 garlic cloves
2 tsp fresh oregano
¼ tsp crushed red pepper flakes
½ cup coarsely chopped parsley, divided
1 28-oz can whole peeled tomatoes
¼ cup olive oil
1 lb hot or sweet Italian sausage, casings removed
1 lb ground pork
Kosher salt and black pepper
1 TB tomato paste
Water
1 lb rigatoni or penne pasta (or any short tubular pasta)
¾ cup finely grated Parmesan cheese plus more for garnish
Other Items Needed
Measuring cups and spoons
Cutting board
Chef's knife
Food processor
2 small bowls
Wooden spoon
Large heavy pot
Slotted spoon
Plate
Large pot to cook pasta
Instructions
Add onions, carrots, celery, garlic, oregano, red pepper flakes, and ¼ cup parsley in the food processor. Pulse until finely chopped. Transfer to the small bowl and set aside. Puree tomatoes with juices in the processor and set aside.
Heat oil in the pot over medium heat. Add the sausage and cook, breaking up with spoon until browned, about 4 minutes. Add the ground pork and season with salt and pepper. Cook breaking up with a spoon until no longer pink. Transfer to a plate using the slotted spoon.
Increase heat to medium-high. Add reserved vegetable mixture to drippings in pot. Season with salt and cook until golden, stirring often, about 8-10 minutes.
Stir tomato paste and 1 cup water in a small bowl and add to pot. Cook, scraping up any browned bits from bottom of pot. Bring to a boil, reduce heat, and simmer until liquid has almost evaporated, 6-8 minutes.
Add reserved meat and tomato puree and 1 cup water. Bring to a boil. Reduce heat, simmer, adding more water as needed to keep meat nearly submerged, until meat is tender, about 4 hours. Taste and season as needed.
Ragu can be made 3 days ahead. Let cool. Cover and chill, or freeze for up to 2 months. Reheat before continuing.
Cook pasta in a large pot of boiling salted water, stirring occasionally, until al dente. Drain, reserving 2 cups of pasta cooking liquid.
Add pasta and ½ cup pasta cooking liquid to sauce. Stir to coat. Stir in ¾ cup Parmesan and remaining1/4 cup parsley. Increase heat to medium and continue stirring, adding more pasta cooking liquid as needed, until sauce coats pasta. Divide among serving bowls and top with more Parmesan.
An easy seafood dish for any time of year is coming up from Kathryn's Texas Kitchen.
Until next time…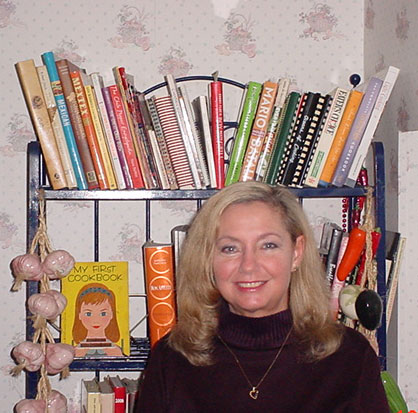 Bon appétit!