Lifestyles
Child advocates needed
Oct 15, 2013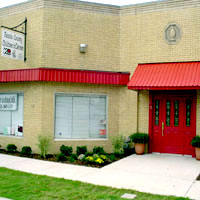 The Fannin County Children's Center is looking for a few good men and women who are willing to serve in an important role for children in foster care. CASA, which stands for Court Appointed Special Advocates, is one of several programs offered by the Children's Center for the benefit of abused and neglected children. CASA is seeking adult volunteers who can complete training to be appointed by the District Court to serve as Guardian ad Litem for children in foster care.

In that role, CASA volunteers regularly visit their assigned child and gather information from parents, other family, teachers, medical personnel, therapists and others in order to make recommendations to the court on what will be in the child's best interest. They prepare court reports and testify at court hearings too.

The training sessions for CASA volunteers will be held on four Tuesday evenings beginning on October 29. Participants will gain knowledge and learn skills needed to become an advocate for abused children in foster care. Training sessions will be held from 5:30 – 9:30 pm on October 29 and November 5, 12 and 19. Participants will also be reading and completing activities on their own time. At least 2 hours of court room observation will also be required. All who successfully complete the training will take the CASA oath in the Fannin County District Courtroom on November 22.

Those interested in becoming a CASA volunteer should contact the Children's Center now. Applications, background checks and personal interviews must be completed before the training begins. For more information, call (903) 583-4339 or visit www.fanninccc.org. To become a CASA outside of Fannin County, visit www.becomeacasa.org.