Front Page
Stroll n Roll time has arrived
Sep 14, 2013
Saturday, September 14 from 10:00 a.m. to 5:00 p.m. is the time for Stroll n Roll. What does Stroll n Roll mean? It is a free museum tour to which you can walk (Stroll) or drive you car (Roll) to visit local museums. In Bonham, each of the museums have special treats for you to visit on that day.
The Creative Arts Center is featuring the Best Of The Best Annual Art Show and Contest to which local and out of town artists submits their best work to be judged for the show. As always you can also visit the gift room where jewelry, pottery, and local products are available for sale.
Creative Arts Center - photo by Allen Rich
The Fannin County Museum of History is presenting an exhibit on the History of Public Services, Telephone, Water, Fire and Police. In addition they will also feature Fannin County Sport Stars.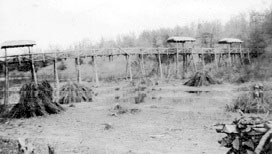 Lake Fannin - photo courtesy of www.MulberryTX.com

The Fannin County Historical Commission located in the east end of the railroad station will have a pictorial exhibit of the History of Lake Fannin. From the land grant to Dr. Daniel Rowlett in 1836 to the construction in the 1930s by the Rural Resettlement Administration. This is an exhibit you and your children will not want to miss.

The Sam Rayburn Library will feature the new interactive displays, with flat screens showing scenes from Mr. Rayburnís life as Speaker of the U.S. House of Representatives. Not to be missed is the touch screen display with Mr. Rayburnís voice telling about how he acquired many of the pieces that are in the Speaker's
office.

Fort Inglish will be open to show you and the children how life was very different in the 1830 through the turn of the century. You can wash clothes with lye soap, see how brooms were made, check out a rural school and a prairie cabin.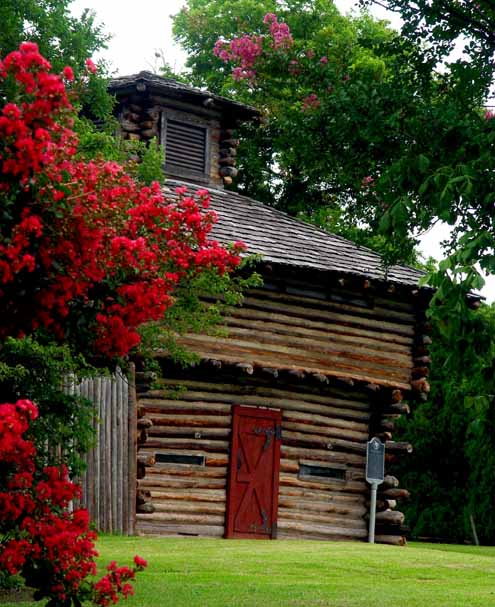 Fort Inglish - photo by Allen Rich
The Sam Rayburn House Museum will welcome you to visit the home of the man who was Speaker of the U.S. of Representatives longer than any other man. Come and see the sleeping porch, the saddle in Mr. Samís bedroom, and the elegance of the dinning room. Check out the telephone numbers by the phone in the downstairs hall.
Gather the family and spend the day driving (Rolling) to visit the museums of Bonham. Come Stroll n Roll with us on Saturday September 14.