Front Page
A&P breaks ground on new aquatics center in Frisco
Sep 2, 2013
Dallas, Texas - With the recent demand of over 150 new swimmers showing up at the Frisco Aquatics August tryouts, quality practice space for competitive swimming is at a premium. Adolfson & Peterson Construction (A&P) broke ground on a new aquatics center this week in Frisco, TX – at the junction of Cotton Gin Road and Legacy Drive. The aquatics center will be a practical use facility designed to serve the aquatic needs of the Frisco community.
The new facility will house 2 pool areas: An Olympic-size 50 meter by 25 yard competition pool and a 4 lane by 25 yard (33'x75') warm water lessons pool. Additionally, there will be public locker rooms and lesson viewing areas as well as a pro shop, multipurpose room and office space. From swim lessons to water
aerobics, competitive swimming to kayaking, Frisco Aquatics aims to be the center of the aquatic community in North Texas.
This space will allow Frisco Aquatics to drastically expand the aquatic programming available in Frisco and the surrounding areas.
"There is simply not enough pool space to handle to needs of the swimming community in North Texas," said Dan McDonough, head coach for Frisco Aquatics. "Practice space for competitive swimming does not meet the demands placed on the sport, and learn-to-swim programs are on wait lists. Adult aquatics and programs for special populations such as senior citizens and special needs groups are limited because there's no space
left to develop them. Swimming is a lifelong sport. Our new aquatics center will help fill these gaps and make aquatics an easy option for sport, health and fitness in North Texas."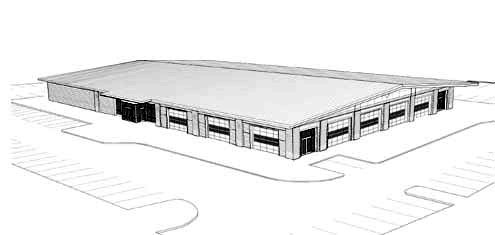 "A&P is honored to partner with Frisco Aquatics on this important project," said Corbett Nichter, Senior Vice President of Adolfson and Peterson Construction. "Projects such as this can take years of planning before any site work commences and it's exciting to see this project come to fruition."
The project, which is slated for completion during the 2nd quarter of 2014, is financed through the First National Bank Southwest and the SBA.
About Adolfson & Peterson Construction - Adolfson & Peterson Construction is a U.S.-based, privately held firm that is consistently ranked among the top 50 construction management companies in the nation. Founded in 1946, the company has built longstanding commitments to the regions in which it operates and is known nationally for its innovative and collaborative approaches within the building industry. A&P serves the education, multifamily, healthcare, energy, commercial, municipal, and senior living market segments from its offices in the Atlantic, Gulf States,
Midwest, Mountain States, Pacific Northwest, Southwest, and West Coast regions. For more information, visit
www.a-p.com
and follow us on Facebook, LinkedIn and Twitter.