Front Page
Denison Live launch party Friday night
Aug 30, 2013
Little Big Iron will play in Heritage Park Friday night to kick off the launch of the DenisonLive.com website. Greg Guymon will also provide karaoke for those willing to share their talents at this fun event. Vendors will include homemade ice cream and hot dogs.
Giveaways will be shared with the crowd including t-shirts, hats, and more. Announcements of upcoming special events will be part of the excitement, and those attending will find out how to become eligible for pre-sale of event tickets.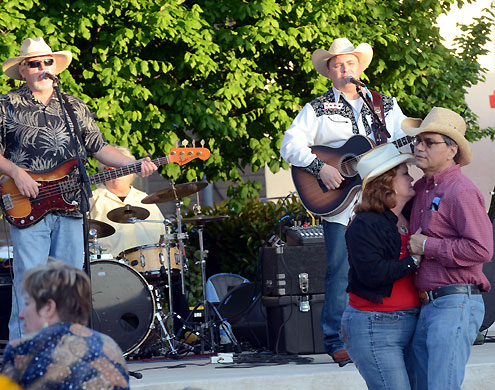 DenisonLive.com will showcase businesses, activities, and events in Downtown Denison. Some of the information on the site will include which businesses are staying open late until 6:00 p.m. daily as well as other news related items. A comprehensive calendar of Downtown events will be listed along with contact information . The site will be a one-stop shop for "what's to do around here."
Similar to Music on Main, the public is invited to attend the concert on Friday night. Everyone is encouraged to bring their lawn chairs, coolers, and family to Heritage Park at 324 W. Main in Downtown Denison from 6-9 p.m.
For more information, call 903-464-4452.