Front Page
Sherman woman sentenced to 20 years in prison for Aggravated Robbery
Aug 26, 2013
On August 22, 2013, a Grayson County jury convicted Christine Kay White, 35, of Sherman, of Aggravated Robbery. White elected to have her punishment set by Judge Brian Gary instead of a jury, and was sentenced to 20 years in prison.
Sherman Police Officers Brian Nichols and Chris Mullins responded to a report of a robbery on January 6, 2013 at the WalMart in Sherman. Upon their arrival, the officers spoke to a 38-year-old woman who told them that she and her mother and her 12-year-old daughter had been loading their vehicle with groceries when a woman approached and grabbed her purse and fled.
When officers spoke to the 12-year-old girl, she told them that the woman had pointed a knife at her in a threatening manner when the woman grabbed the purse. Officers began interviewing witnesses and reviewing surveillance video, eventually leading to general description of the suspect's vehicle.
Sgt. Stephen Dean arrived on scene and discovered the victim's I-phone was contained in the stolen purse. Sherman 911 dispatcher Greg Brummett was able to use a "Find My Iphone" application to track the phone to a general area in East Sherman.
Within minutes Officer Tom Caver located a Dodge Durango matching the description of the suspect vehicle. When Officer Caver and other officers approached the house they discovered the suspect, Christine White, talking on the victim's I-phone. Additional investigation revealed the victim's wallet in Ms. White's Dodge Durango and a knife matching the description provided by the 12-year-old girl.
During trial the young girl and her mother testified about the robbery and identified White as the assailant. White testified during trial that she had been high on crystal methamphetamine for days and was in need on money to obtain more drugs. White admitted she stole the purse, but claimed that she never had a knife. The jury deliberated for six hours before finding White guilty of Aggravated Robbery.
"The case came down to the credibility of the two witnesses present when the purse was snatched, Ms. White and the child. Fortunately the jury chose to believe the child, " said Assistant District Attorney Brett Smith.
Punishment evidence presented to Judge Gary indicated White had a previous conviction for felony possession of marijuana and was on probation for that offense at the time of the robbery.
"My favorite part of the case was the use of technology to apprehend the suspect," said Grayson County District Attorney Joe Brown. "More and more, law enforcement is able to use things like surveillance video and GPS tracking to make cases. This was our first 'Find My IPhone' case, though."
White faced a possible 5 to 99 years in prison for the offense. She will be eligible for parole after 10 years.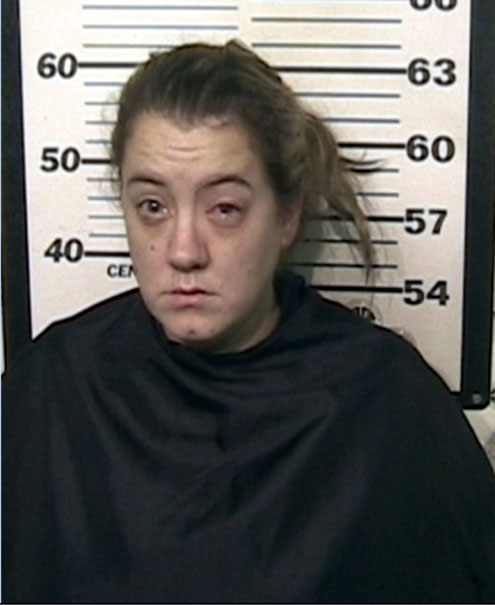 The case was prosecuted by Assistant District Attorney Brett Smith with the assistance of Assistant District Attorney Donnie Carter. White was represented by Sherman attorney Barry Rubarts.