Front Page
Zak Kerfai named TAPS Planning Coordinator
Aug 27, 2013
The task of reviewing and revising existing routes and schedules, and the need to develop new ones, has become a full time job for management at TAPS Public Transit —and a new position at the agency.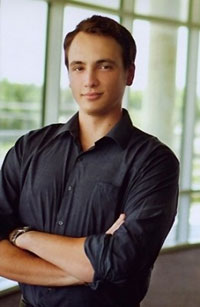 Abderrazak "Zak" Kerfai has been named Public Transportation Planning Coordinator. Kerfai begins immediately and will be based at the TAPS office in McKinney. The announcement was made by Brad Underwood, TAPS CEO and Executive Director.

"TAPS has a long history with Zak Kerfai," said Underwood, "he spent three years as an intern and contractor with our agency before graduating from Austin College in spring." Underwood said Kerfai's experience in public transportation allows him to "hit the ground running."

As planning coordinator, Kerfai will manage needed changes in routes and schedules, from routine reviews to long range strategic planning of new routes and expanded schedules.