Front Page
TMC announces expansion
Aug 22, 2013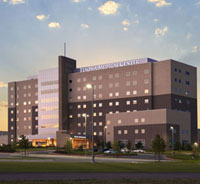 Texoma Medical Center is pleased to announce that construction projects at its main campus are underway. The opening of 2 additional Labor & Delivery suites is due to occur in early September and a new 38-bed unit on the hospital's seventh floor shelled space is due to be completed before the year's end. Since opening its new location in December 2009, the hospital has offered a high level of quality of care to the Texoma region in a facility that was built for growth. Over the past four years, the hospital has seen a steady rise in the numbers of patients who chose TMC for their care.

The Birth Place on the third floor welcomed 979 new births in 2012 and expects to deliver an estimated 1,300 babies before the end of 2013.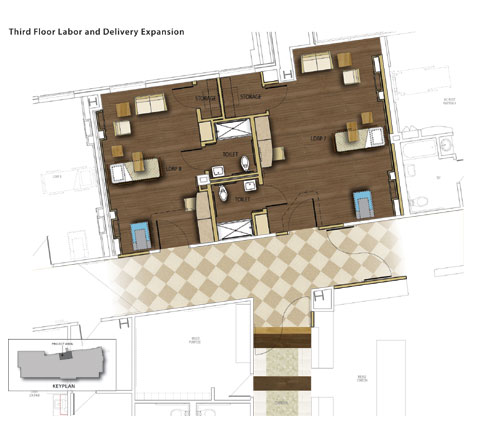 The two new suites will offer the same amenities as the existing suites, including a spacious floor plan, convenience access to the nursery and an advanced security system.
The 38 beds on the seventh floor will be the new home to the hospital's Pediatric Unit and additional medical surgical patient rooms. These projects are estimated to create an additional 100 new jobs and TMC's capital investment into the facility for 2013 is $15 million.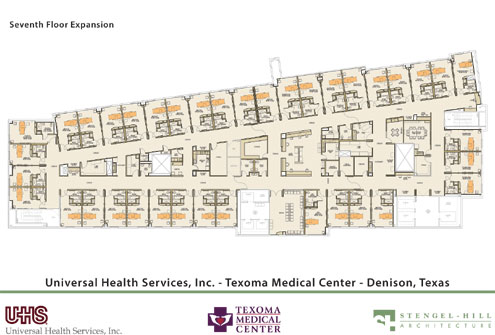 "Quality and growth are our top priorities. Just this year, we are the recipient of the UHS Quality Award and named Best Hospital by readers of the Herald Democrat in their annual poll. With our emphasis on quality care and service, we have seen significant growth. That's why we are pleased to announce these expansion projects which will allow us to welcome even more patients. With the recent opening of the TMC Breast Care Center, we are now offering personalized, specialty services not previously provided in our region. We are committed to continually seeking out additional opportunities to meet emerging and future needs of the communities we serve. As the health needs in Texoma grow, you can count on TMC to continue to shape the future of healthcare for our region," said Ron Seal, Chief Executive Officer at Texoma Medical Center.
For more information on Texoma Medical Center, visit online at www.TexomaMedicalCenter.net.