Entertainment
Arbuckle Mountain 14th Annual Bluegrass Festival, Davis, Oklahoma Sept. 15-21
Sep 21, 2013
Davis, Oklahoma -- The 14th Annual Bluegrass Festival will be held at Arbuckle Mountain Bluegrass Park, Sept. 15-21, 2013.

Bring your lawn chair and join in the fun of good music and getting to know the wonderful world of bluegrass music.
Featured bands are Mark Phillips & IIIrd Generation, Saltgrass, Blocker/Stephens Bluegrass, Bluefield Express Bluegrass, Jeff Brown & Still Lonesome, Jeff Scoggins & Colorado, New Kentucky Colonials, Six Mile Line, Tanner Young, The Gaskill Family, Henderson Family, and Young Family. Saturday will have Guest Bands at 11:00 a.m. Schedules & Bands are subject to change without notice.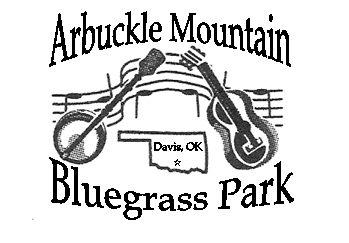 The complete schedule is on the website. www.ArbuckleMtBluegrassPark.com
The campground has 300 RV hookups. There are clean hot showers, restrooms and two dump stations plus a honey wagon on site. The Festival strives to have family oriented events where everyone is treated like family. There are absolutely no drugs or alcohol allowed in Park and modest dress required.

RV camping is $14 a day. Seven or more days the camping is $12. Admission to the shows are Thursday - $12, Friday - $14, and Saturday - $14, or a 3 day pass for $35. Children under 14 are free with a paid adult. There is no admission without a ticket starting Thursday, Sept. 19th. A shuttle service will be provided. A free quilt drawing will be held around 7:30 Thursday - Saturday. Food vendors will be in the park Wednesday - Saturday. Those wanting to rent golf carts for Festival must order and send payment before Sept 1, 2013.

Arbuckle Mountain Bluegrass Park is located ON I-35, Exit 60 (Ruppe Rd). Go East then right at Y then South when you get to the 3rd curve your at the park .
You can still hear music after the stage shows at the many jams throughout the campgrounds. Bring your instrument and join in. Acoustical instruments only. Bring your lawn chair and plan to have a good toe tapping time!

For more information contact Allen or Rosemary Bowen at (405) 665-5226, arbucklemtpark@gmail.com or visit www.ArbuckleMtBluegrassPark.com