Front Page
Bertha Voyer Memorial Library in Honey Grove has big response to photo exhibit
Aug 31, 2013
Honey Grove -- The Bertha Voyer Memorial Library in Honey Grove closed the curtains on its 4th Annual Photography Exhibit after a positive community response. The library also sponsored a Sunflower Photo Contest this year. In all, approximately 80 photographs were entered in the exhibit and contest.
The BVML open photography exhibit ran from Saturday, August 3 through August 17. Interested photographers were asked to select up to three framed pieces, ready to hang, of their work to enter into the exhibit. Besides work by adults, there was also a separate category for children under the age of 18.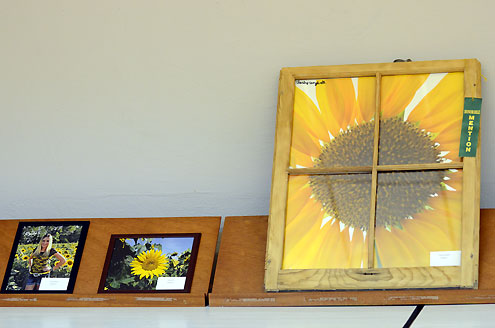 A grand opening for the exhibit was held on Saturday, August 3 from 10:00 a.m. to 2:00 p.m. Artists were available to talk about their work and refreshments were served.
This year the club also sponsored a sunflower photo contest. There was no entry fee. The first place winner received $100, the second place prize was $50, while third place was worth $25.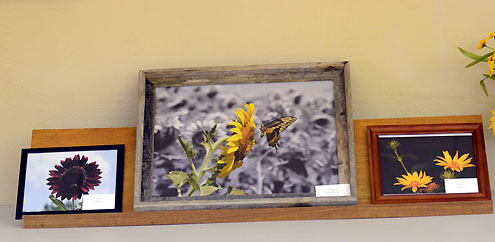 The BVML is located at 500 N. 6th Street on the square in Honey Grove, Texas. For further information or questions please e-mail tindel@honeygrove.org or call the library at 903-378-2206.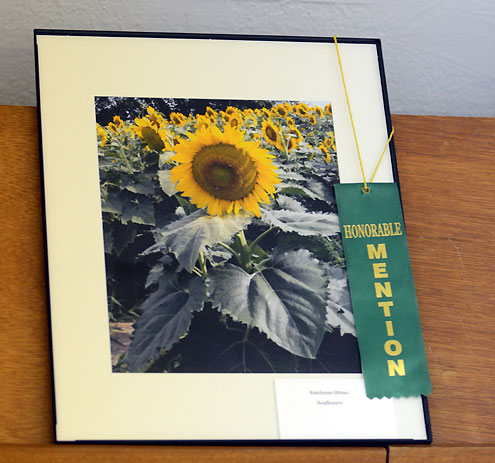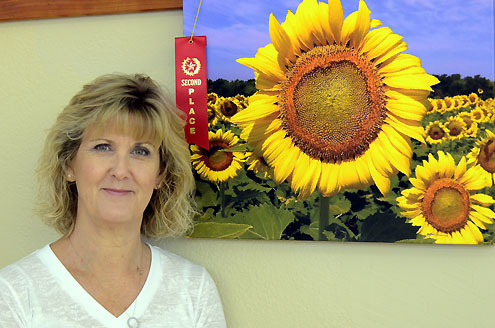 Cindy Skelton, a Sherman resident originally from Dial, stands beside her second place entry.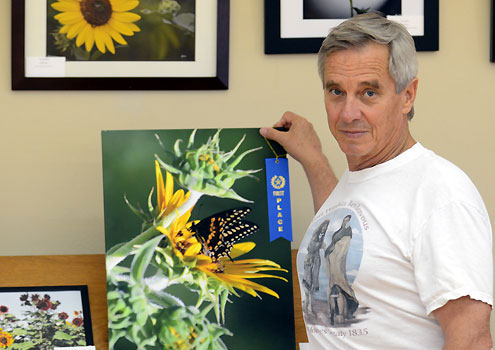 Allen Rich, a resident of Whiteshed Community north of Bonham, stands beside his first place entry.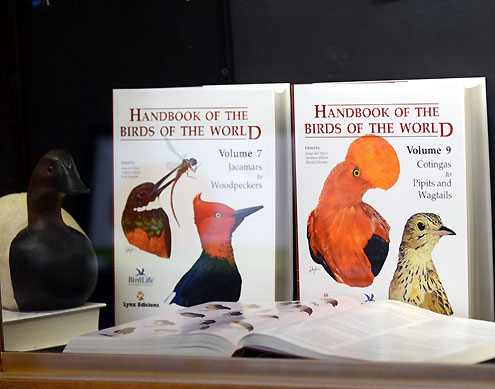 Bertha Voyer Memorial Library is also home to a remarkable set of books, Handbook of the Birds of the World, courtesy of George H. Harmon of Quinlan, Texas.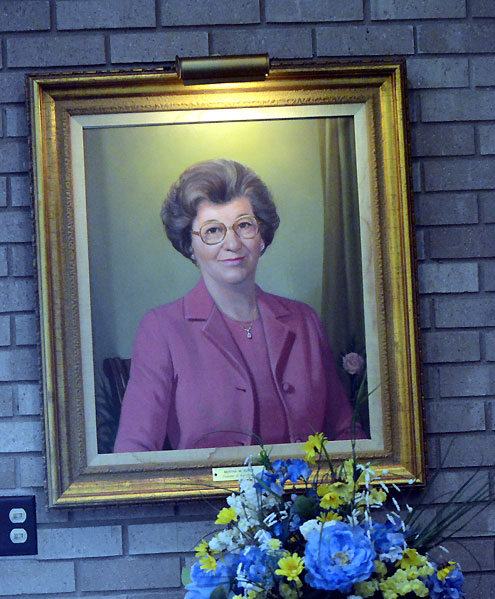 Library founder, Bertha Voyer