Lifestyles
Fall schedule for Telling Our Stories
Aug 24, 2013
Talkers as well as writers will be welcomed to reminiscence sessions as the Telling Our Stories program launches a new series of classes this fall. One class meets at 2 p.m. on Sat., Aug. 24, in Wesley Hall of First United Methodist Church in Whitesboro. On Sunday, Aug. 25, at 2 p.m. another group gathers at Austin College in Room 112 of Ida Green Center (1201 Brockett St.). The cost is $10 per class, with monthly meetings.
You may join the class at any time. Other dates are Sept. 28, Oct. 26, and Nov. 16 in Whitesboro. Sherman dates are Sept. 29, Oct. 20, and Nov. 17.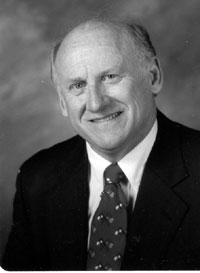 Led by Dr. Jerry Lincecum, who writes the weekly column "Let's Reminisce," the class operates as a workshop. Participants will tell (or read aloud) a short reminiscence.

Responses from the leader and others and will follow up topics raised by each piece.

For more information, call 903-893-6041 or email: jlincecum@me.com.