Front Page
Fugitive wanted for Aggravated Sexual Assault back in jail
Aug 15, 2013
SHERMAN, Texas – Emilio Hernandez Martinez became a fugitive on August 3 when he removed his electronic monitoring device while out on bond for charges of aggravated sexual assault, and fled the jurisdiction.
The U.S. Marshals Service's Joint East Texas Fugitive Task Force (JETF) in Sherman was asked to assist in locating and arresting Martinez. Task Force members in conjunction with the Texas Department of Public Safety Criminal Investigations Division, Texas Rangers, and the Fannin County Sheriff's Office were able to track Martinez to Dickinson, N.D. JETF officers contacted the Dickinson Police Department, and due to the department's quick response, Martinez was taken into custody without incident. Martinez will be extradited back to Texas to face his charge of aggravated sexual assault.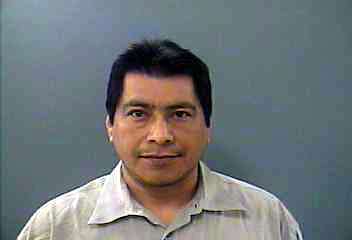 The Joint East Texas Fugitive Apprehension Task Force is a team comprised of law enforcement officers from 56 law enforcement agencies in the East Texas area. The task force objective is to seek out and arrest federal, state, and local fugitives, mainly those with violent criminal histories to include sex offenders.
Additional information about the U.S. Marshals can be found at http://www.usmarshals.gov.