Front Page
Carol Bybee named Artist of the Month
Aug 15, 2013
Carol Bybee has been selected as Artist of the Month for Legend Bank. Her work is on display at Legend Bank located at 502 North Center Street, Bonham, Texas. You can also stop by the Creative Arts Center located at 200 West 5th Street in Bonham to see more of Carol's work.

Carol Bybee lives near Paris in Blossom, Texas. She has been drawing since she was a small child. Her major in college was education, and she has taught adult art classes for the past 42 years. She also teaches workshops and gives art demos.
Although she uses oils, pastels and pencil, Carol's favorite media is watercolor. She paints a variety of subjects including church baptisteries, but she especially likes to paint portraits.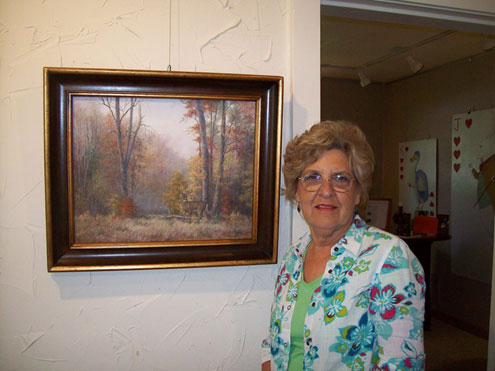 Congratulations to Carol and thanks to Legend Bank for supporting our artist.