Entertainment
Chinese Lantern Festival returns to 'Light a New Dream' at Fair Park
Oct 2, 2013
Popular celebration of light and culture to open
at State Fair of Texas®
DALLAS, TX – The Chinese Lantern Festival ignites the lagoon at Fair Park all over again -- this time with 25 spectacular lantern displays. The Lantern Festival wowed Dallas last year with brilliant, glowing artworks in vivid colors, and offers an even more impressive artistry this year at the State Fair of Texas®.
Visitors are invited to "Light a New Dream," as they marvel at spectacular displays that include the Imperial Dragon Boat.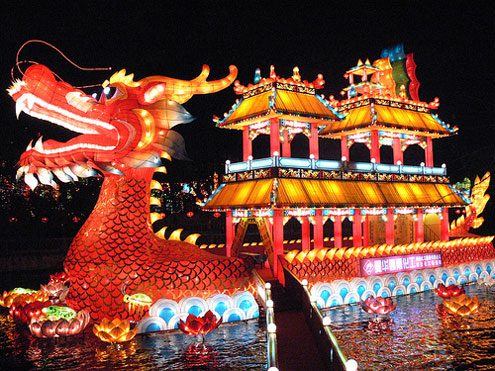 Stretching over 300 feet, this royal craft will welcome passengers aboard in the middle of the lagoon. Elsewhere, the Porcelain Pagoda will stop traffic to take in the graceful beauty of its nine towering spires, reaching as high as 52 feet. Inspired by a Buddhist temple in China's Yunnan province, this one will match the original's height, and will be composed of an astounding 68,000 pieces of porcelain dishware—plates, bowls, spoons, and cups—all hand-tied using traditional techniques.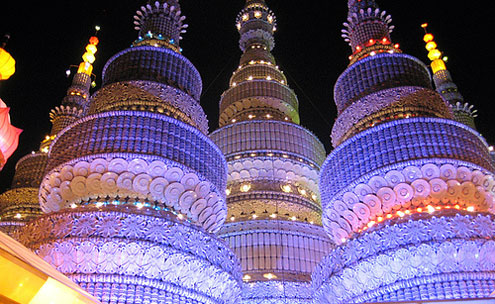 Other displays will include a fanciful castle, the characters of the Chinese zodiac and an enthralling "hallway" of great lanterns that will inspire wonder and beg for your camera's attention.
The Chinese Lantern Festival is an unparalleled experience, a modern take on the ancient art of lantern-making. More than 40 artists from China will work on-site at Fair Park for weeks in a temporary 'lantern factory' to create exquisite scenes that include animals, myths, buildings and legendary characters. From dragons to dinosaurs, tulips to flamingos—even a herd of longhorn cattle—figures will form dreamscapes of color and motion, including 17 brand-new scenes.
"This is one of those rare events that combines culture and fun, appealing to everyone," says Wayne Adam, marketing director of the Chinese Lantern Festival. "It helps us appreciate ancient traditions in such an incredibly colorful and immersive way. You literally walk into some of the scenes, and are creatively inspired," he says. "You can't help it."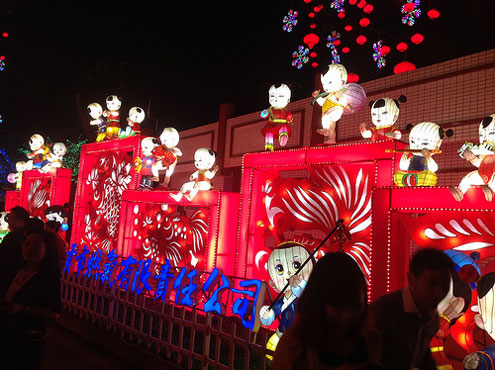 Informative panels provide commentary and background on each piece.
In addition to walking amid the lanterns, visitors can watch live acrobatic shows, see folk artists create unique handcrafts, taste authentic Chinese foods, and shop for souvenirs and gifts.
This marks the Chinese Lantern Festival's second year in Dallas, and nothing like it has ever appeared anywhere else in the South or Southwest.
The Chinese Lantern Festival will run from Saturday, Sept. 28, 2013, through Sunday, Jan. 5, 2014. During the State Fair of Texas (Sept. 28-Oct. 20), the Lantern Festival will be a paid attraction, with entry by food & ride coupons only: $14 for adults, and $9 for children (aged 4-12). New this year is that the price will remain the same, daytime or nighttime, and visitors will be allowed to re-enter the Festival as often as they wish on the same day. Organizers are offering a Texas-sized discount on admission during the Fair, knowing folks are passing through two gates to see the magnificent creations.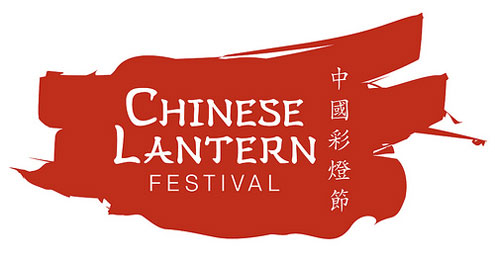 After the Fair, tickets will be $22 for adults and $14 for children, available in person at the Festival and via the website at www.chineselanternfestival.com.
Dates and Hours:
Sept. 28 – Oct. 20 (during the State Fair), daily, 10 a.m. to 10 p.m.
Oct. 24 – Dec. 8, every Thursday through Sunday, 5:30 p.m. to 10:30 p.m.
Dec. 12 – Jan. 5, daily, 5:30 p.m. to 10:30 p.m.
For groups of 20 or more on any date, please contact Wayne Adam at 972-876-0065.
For more, including images of what's new this year, visit www.chineselanternfestival.com. Stay connected with the latest news from the Chinese Lantern Festival by visiting the event's Facebook page at www.facebook.com/chineselanternfestivaldallas or following the Twitter feed at https://twitter.com/ChineseLFDallas.