Entertainment
Watusi in concert July 18 at Creative Arts Center
Jul 17, 2013
Bonham -- Thursday, July 18 the renowned reggae band Watusi will leave the metroplex and journey to Bonham for a concert benefiting the Creative Arts Center.
Sponsored by North Texas e-News and Floyd Enterprises, the concert begins at 8:00 p.m. Native son Jimi Watusi (aka Towery) returns home with his band – a band that's "shared the stage" with greats such as Ziggy Marley and UB40.
Known for their family-friendly entertainment, word is that conga lines spring up spontaneously whenever they play. So bring the family to the Creative Arts Center and wear your Hawaiian shirts.
Tickets are on sale now and at the door. All tickets are $10.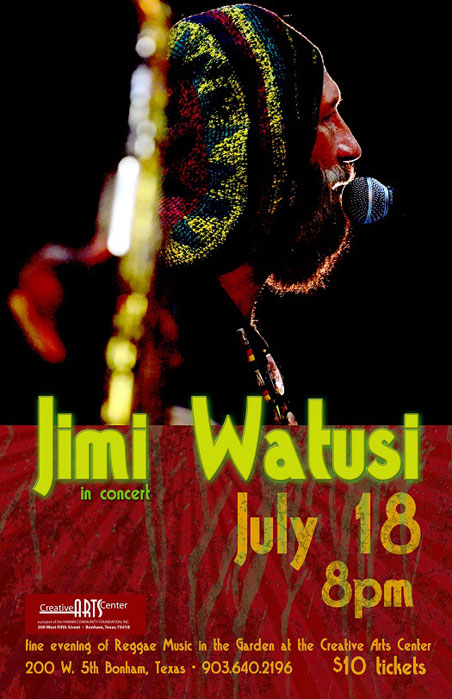 For more information, call the Creative Arts Center
at 903-640-2196.