Entertainment
Curtis Grimes to perform at Ladonia Rodeo Dance July 13
Jul 11, 2013
LADONIA, Texas --Curtis Grimes is a 27-year-old singer/songwriter from Gilmer, Texas who is pursuing his dream in the Texas Country music scene. Following a break up with his then fiancé in 2005, he started playing guitar and developed an interest in songwriting. He went to a pawn shop and purchased a used guitar and sat down in front of his computer and taught himself how to play.
Curtis "headed down 35" with intentions to finish his degree at Texas State in San Marcos, Texas. While there he fell under the influence of the Texas Country Music scene and was able to follow the Texas Country artists he looked up to at the time. After playing for friends and relatives at gatherings and parties he was hooked by the entertainment bug. In the summer of 2007 he made a decision to roll the dice and see what would come. He started with just himself in a couple of small venues for fraternity events and local bars, then added a band and started playing established venues across the state.
Things definitely picked up for Curtis after winning a local contest to open up for Kenny Chesney. He was a contestant on the hit NBC TV show The Voice in season one. This gave him an opportunity to broaden his fan base throughout the US, and was even aired around the world.
Curtis is now a part of a new wave of Texas Country where his influences are the headliners of today. He has been lucky enough to share the stage with acts such as the Eli Young Band, Toby Keith, Kenny Chesney, Jamey Johnson, Doug Stone and many more over the past few years. As he expands his sphere with performances throughout Texas and the continental United States, Grimes and his band definitely have things looking up.
The Curtis Grimes Band will be beginning a summer tour with Ladonia one of its first stops. Ladonia is the only rodeo on his tour. From Ladonia the band travels to Houston to be in a concert series. From there, he plays in Omaha, Nebraska.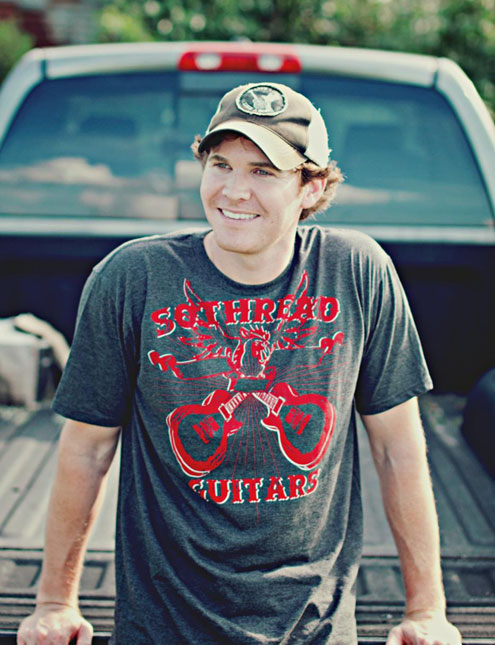 Grimes will appear the last of this month with Toby Keith at the North Dakota State Fair. In August, Curtis Grimes Tour takes the band to the Missouri State Fair. Then an appearance in Waco brings the tour back to Texas.
The Ladonia Championship Rodeo begins Friday and Saturday nights at 8:30 p.m. at the arena located on Hwy 64 in east Ladonia. Admission to the annual rodeo dance is included in the rodeo admission and follows the rodeo performance on Saturday night, July 13.