Front Page
Garage sale underway to benefit Bonham Animal Control
Aug 24, 2013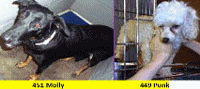 Public response has been impressive during the first hours of a large garage sale being conducted by Bonham Animal Control to help raise funds to expand the existing shelter located at 500 Industrial Avenue.

A little more than $300 was taken in Friday as Bonham Animal Control personnel and local volunteers brought trailer loads of items to the pavilion located south of the Bonham Armory.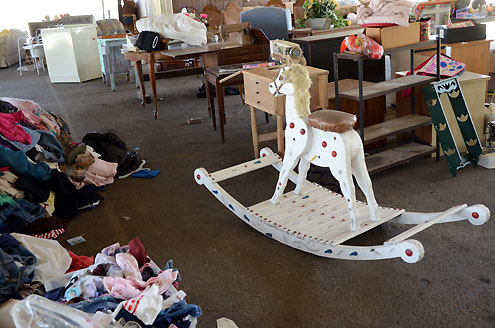 As of noon on Friday, approximately $1,000 has been raised at the garage sale and placed in a Building Program account in preparation for the expansion.
An eye-catching quilt any animal lover would love is also being raffled off, along with five wreaths. Anyone wanting to participate in the raffle can either stop by the ongoing garage sale or go to Bonham Animal Shelter anytime between now and October 1 when the quilt and wreaths will be presented to the lucky winners during National Night Out.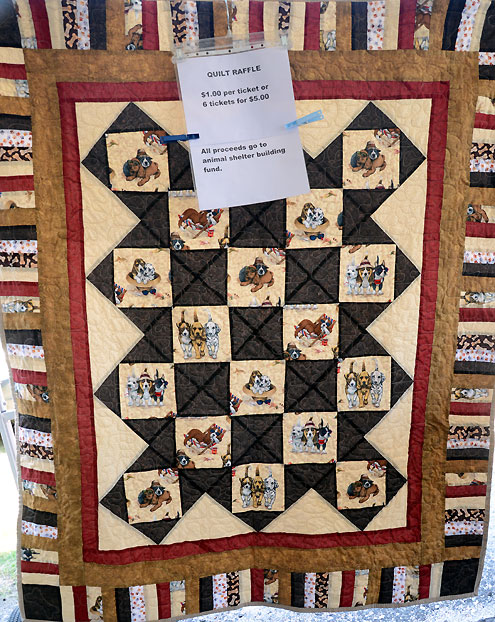 Monetary donations to help enlarge the current animal shelter are also welcomed and appreciated. Donations are tax deductible (receipts are provided upon request).
This garage sale will be held Aug. 23-24 at the Armory Pavilion.
Thank you for supporting Bonham Animal Shelter.