Lifestyles
Charlie Christian Jazz Festival held in Bonham
Jun 20, 2013
Bonham -- For a little while Friday night, Bonham was the jazz capitol of Texas, which is only fitting for the hometown of legendary jazz guitarist Charlie Christian.
Creative Arts Center was the hottest club in town, as three bands took the stage to fete one of the most innovative and influential guitarists of all time. Although he only lived to be 25, Charlie Christian's legacy lived on in the guitarists who honed their skills mimicking the Bonham native, from Barney Kessel and Oscar Moore to Kenny Burrell and Herb Ellis. Christian was born July 29, 1916 in a section of Bonham known as Tank Town and he was buried in Bonham's Gates Hill Cemetery in March 1942.
Dr. Gary Sisson performed Master of Ceremony duties and welcomed the crowd to the Charlie Christian Jazz Festival, held in the garden at Creative Arts Center. Standing by to take turns on the stage were three talented bands, Linda & Larry Petty and Main Event, Three River Jazz and the daring Dering family combo. A year of planning and work by Bonham Tourism Committee, in particular Mike Weber, resulted in a remarkable evening of jazz.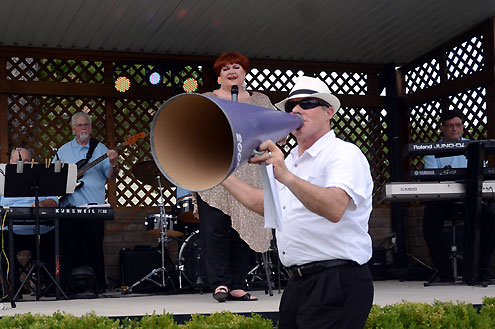 Dr. Gary Sisson welcomes the crowd as the Larry and Linda Petty's band, Main Event, prepares to kick off the evening's entertainment.
Of course, if it is a festival to celebrate the legacy of Charlie Christian, all eyes are on the featured lead guitarist. Last year it was UNT's Michael Tuck in the spotlight at the first performance in Bonham of the music Christian made famous. This year it was another UNT guitarist, Matt Larks, playing the role of Charlie Christian.
The crowd got to hear tunes still associated with Christian, such as "Stompin' at the Savoy," "Air Mail Special," "Tea For Two," and the song that cemented Christian's place in the Benny Goodman Sextet, "Rose Room."
Anita Arnold, the definitive authority on Christian and Oklahoma City's Deep Deuce music scene, came to Bonham to reflect on Christian's education and his influence on countless guitarists.
In 1966, Christian was inducted into Down Beat Jazz Hall of Fame and in 1990 the Bonham native was inducted into the Rock and Roll Hall of Fame.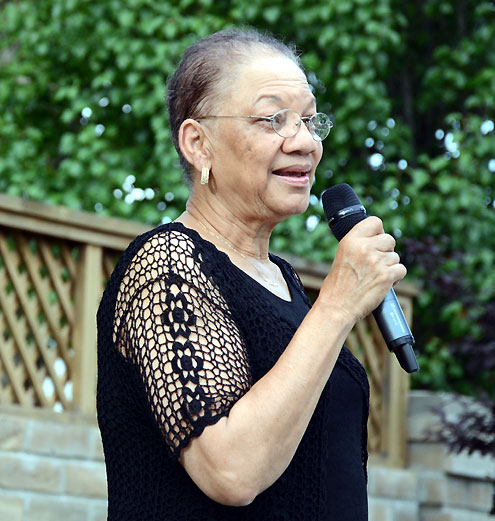 Anita Arnold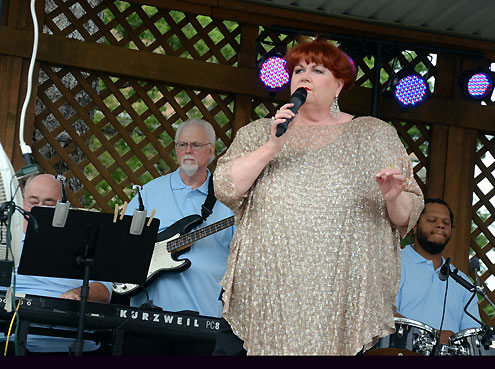 Linda Petty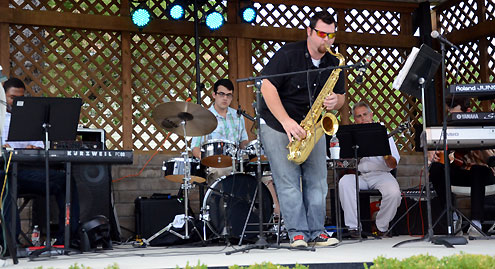 Three River Jazz Band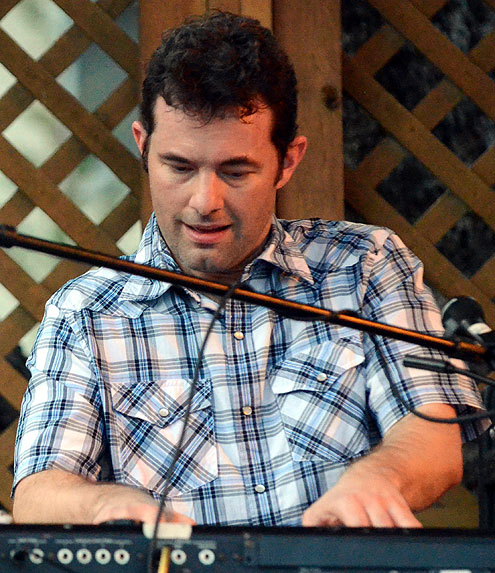 James Dering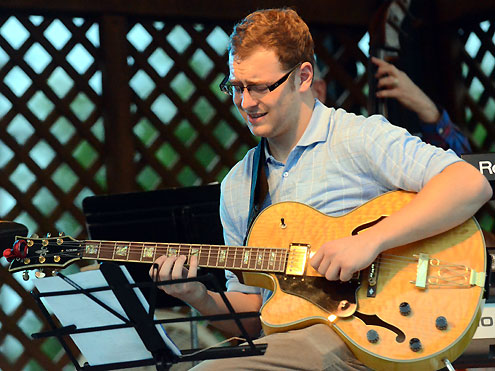 Matt Larks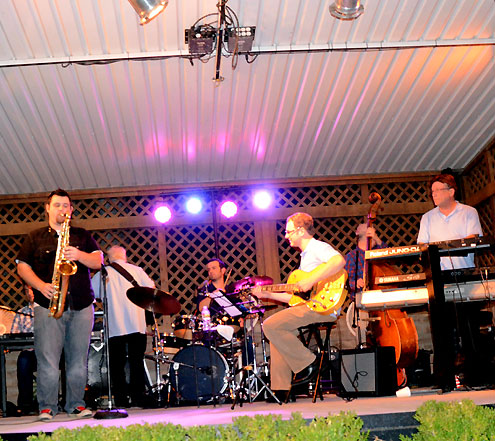 All the bands combined for a late-night jam session.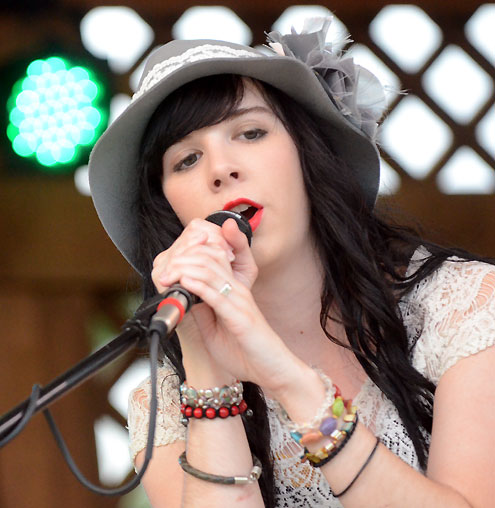 Victoria Cooke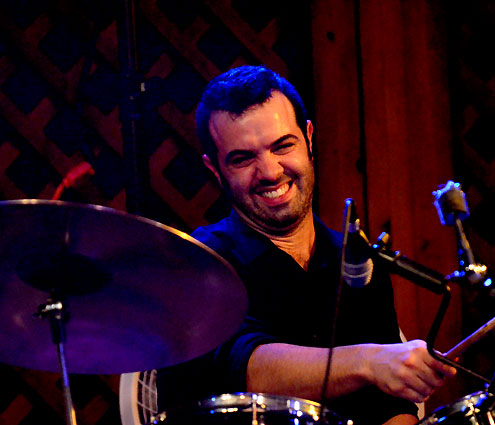 Jason Dering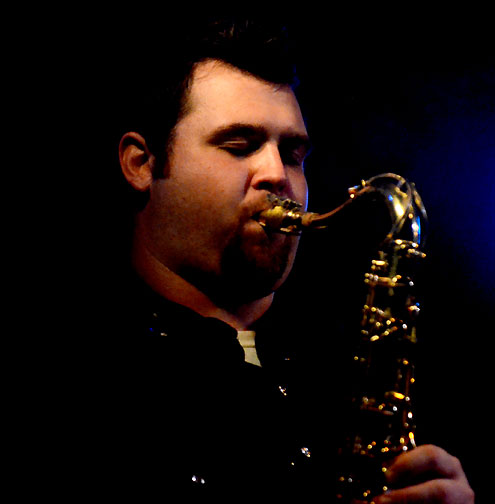 Chris Dickson