Farm and Ranch
Golden Harvest Days at Esbenshade Farm
Jun 21, 2013
Denison -- Massey-Harris, Minneapolis-Moline, Allis-Chalmers, Turbo Farmall, Fordson, Ford and a herd of John Deere.
As the lengthy tractorcade passed through historic downtown Denison, the names rolling by were same ones who toiled in the fields of the Red River Valley in years past and a literal who's who of the leading agricultural manufacturers during the 1900s.
For residents of North Texas and southern Oklahoma who grew up on working farms that dotted the fertile landscape of the Red River Valley, this is their heritage.
One of the many highlights of Esbenshade Farms Golden Harvest Days is a 35-mile tractorcade that rumbles through the scenic Red River Valley of Oklahoma and Texas. Friday, June 14, the tractorcade traveled from Esbenshade Farm east of Colbert, Oklahoma, passed through Denison, Texas, rolled across Denison Dam and then down Hwy 91 to the farm for a busy weekend of activities.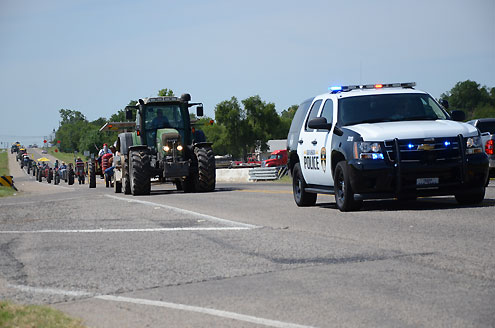 Hailed as one of the largest working "working" farm heritage events in the southern U.S., Esbenshade Farms hosted the 20th Annual Golden Harvest Day June 14-15. This event was free to the public as the farm welcomed exhibitors and spectators alike.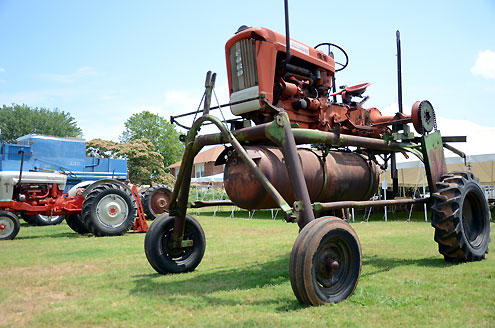 Golden Harvest Days offered a rare opportunity to watch antique machinery crush rocks, mill lumber, shell corn and much more, just as these tasks were accomplished in the mid-20th century.