Entertainment
Charlie Christian Jazz Festival June 14 at Creative Arts Center
Jun 14, 2013
Bonham -- The garden at Creative Arts Center will be transformed into a jazz club Friday evening, June 14 for the 1st Annual Charlie Christian Jazz Festival in Bonham, Texas, the town where the Rock and Roll Hall of Fame jazz guitarist was born in 1916 and buried in 1942.
The festival is scheduled from 6:00 p.m. until 10:00 p.m. with music supplied by James Dering and special guests, as well as Linda and Larry Petty from Dallas.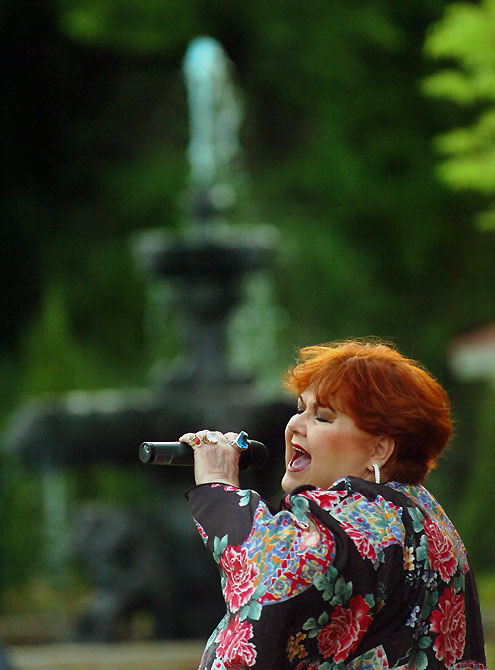 Linda Petty
Tickets for the concert will be $25 per person which includes a variety of delicious foods and refreshments catered by Cappy's restaurant.
Although he only lived to be 25, Charlie Christian's legacy lived on in the guitarists who honed their skills mimicking the Bonham native, from Barney Kessel and Oscar Moore to Kenny Burrell and Herb Ellis. Before Christian, guitars were rhythm instruments tucked away in the back of the band. Although the first electric guitars weren't specifically made for Christian, he was the first guitarist to combine this new technology and music theory needed to propel the guitar to the front of the bandstand.
Christian not only created single-note guitar riffs that could match the great horn players of his era; his influence also began transforming jazz from the swing-based music of the 20s and 30s to something that would eventually become bebop and cool jazz.
Dr. Gary Sisson will be Master of Ceremonies for the night.
Oklahoma City resident Anita Arnold, probably the leading authority on Christian and the "Deep Deuce" music scene that launched Christian's career, will make the trip to Bonham to introduce the event.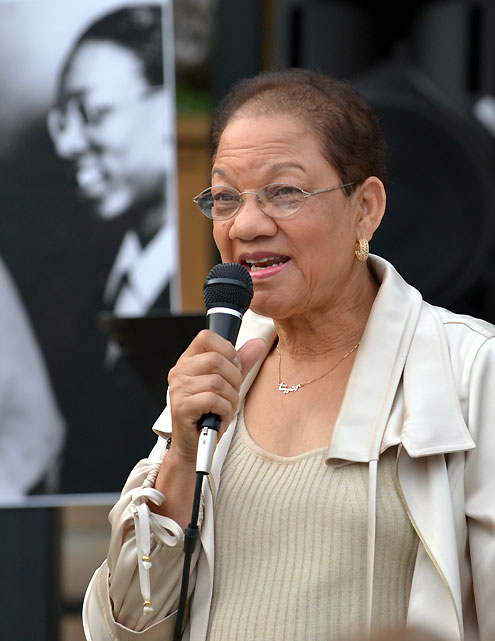 Anita Arnold
Arnold was a member of the John F. Kennedy Center for the Performing Arts Advisory Committee for three years and she has authored three cultural history books detailing the Oklahoma City Music scene during the time Christian was building a regional reputation, as well as Christian's two years with Benny Goodman.
Advance ticket sales are available at Bonham Visitors Center and Creative Arts Center.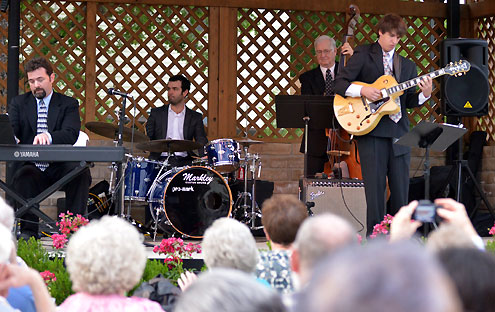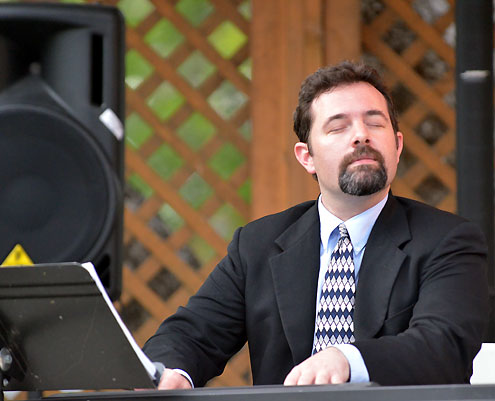 James Dering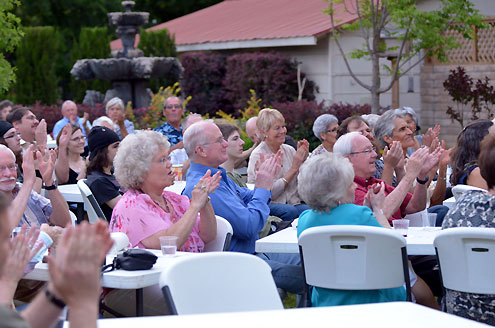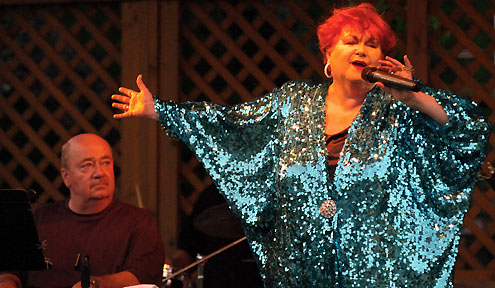 Larry and Linda Petty