Lifestyles
Hope for a cure is now a reality for patients with Hepatitis C
Jul 25, 2013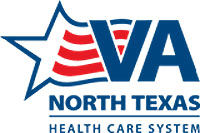 DALLAS – Hepatitis C is a deadly disease, but the good news is, there is a possible cure. An estimated 6,000-10,000 veterans in North Texas may have Hepatitis C and either don't know it or are hesitant about receiving education about the disease or initiating therapy. Hope for a cure is now a reality for patients at Dallas Veterans Affairs (VA) Medical Center.
VA North Texas Health Care System offers comprehensive treatment for Hepatitis C, including education and medication therapy, which can lead to a cure.
To aid in finding a cure, Dallas VA doctors:
developed a protocol-based approach to manage patients with the disease

developed strategies to appropriately use FDA-approved drugs for Hepatitis C

found new possibilities to cure the disease in selected patients
"Hepatitis C patients will begin to have symptoms of their disease 20-30 years after the initial infection," said Geri Brown, M.D., staff hepatologist (liver specialist). "We hope to reach out to our veterans who incurred the disease during and after the Vietnam War. We encourage veterans to be proactive and not victims of this deadly disease, especially when there's a cure available."
Two veterans tell their story:
An Army veteran can rejoice freely knowing he is completely cured. After 48 weeks of treatment, his tests are continually negative for Hepatitis C. He looks forward to a continued life of service as a caretaker for his 95-year-old mother and a volunteer helping veterans and the elderly with home repair and remodeling. It's a life this Army veteran said wasn't foreseeable not long ago. He has seen a few of his friends battle liver problems and even die from the disease, and he's thankful that he now has hope.
A Navy veteran is unsure when he contracted Hepatitis C, but said he found out he had it in the mid 1980s. After becoming a patient at Dallas VA Medical Center, he began treatment and is pleased to know he is currently negative for the disease. He awaits the six month mark when he can say he is officially cured.
There are several ways to contract Hepatitis C from the blood of someone who has the disease, which include receiving tattoos with needles that were not disinfected properly and by sharing personal items, such as toothbrushes and razors. Other ways include injection of street drugs with shared needles or receipt of an organ transplant or a blood transfusion prior to 1992.
While medication therapy may not cure all patients with Hepatitis C, there's a strong chance it will. In fact, nearly 80 percent of patients respond positively to treatment. The Centers for Disease Control recommends anyone between the ages of 45 and 65 be tested for Hepatitis C.
VA North Texas Health Care System encourages veterans to get screened and be evaluated for therapy.