Sports
Bonham Warriors and Trenton Tigers split doubleheader
Mar 17, 2013
Trenton -- The Bonham Warriors and the Trenton Tigers, two perennial playoff programs heading into another exciting season, split a doubleheader Saturday in Trenton.
In game one, Trenton's Bailey Burk and Bonham's Tristan Hunt both only gave up four hits, but Bonham scored six runs in the top of the third inning and went on to start the day with a 7-2 win. Burks struck out 12, walked 3, gave up 4 hits, and 3 ER. Brandon Stone came in to record the final 2 outs. Trenton finished the game with only 4 hits and 7 errors.
In the second game, Trenton came away with 4-3 victory on a walk-off single by Slater Stone to clinch the win. Garret Puyear started game two for the Tigers and was perfect through three innings. Puyear struck out four in the three innings of work. Stone retired all three hitters he faced in an inning of relief. Dylan McCarley pitched the final inning, giving up three runs on one hit and three walks. Stone led the way offensively, going 3-for-4 in the contest including the game-winning single in the last inning.
Bonham freshman Jordan Quintana got the start in game two and pitched well, keeping the game close until he was knocked out of the game after taking a batted ball off his head, giving way to Kendall Kennedy who surrendered the game-winning run.
Bonham opens district at home vs. Princeton on Tuesday.
Trenton moves to 7-5 on the season. The Tigers will be back in action Tuesday as they host Wolfe City at 6:30 p.m.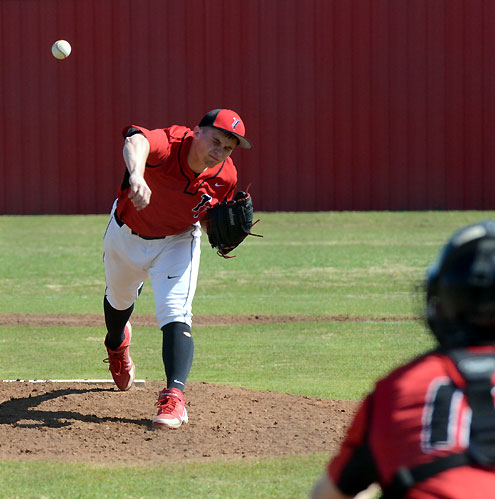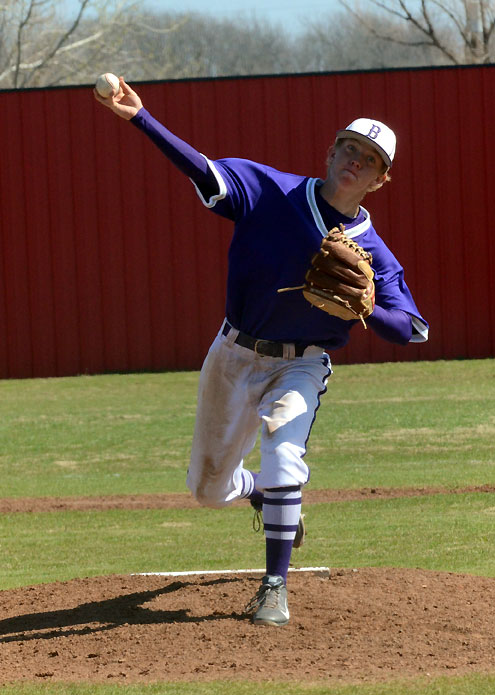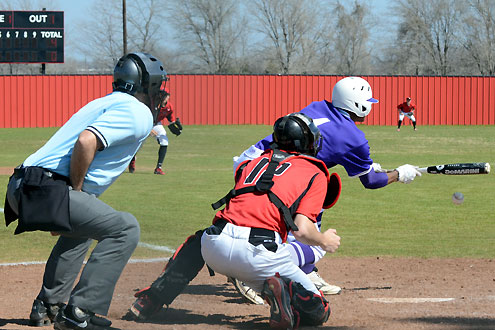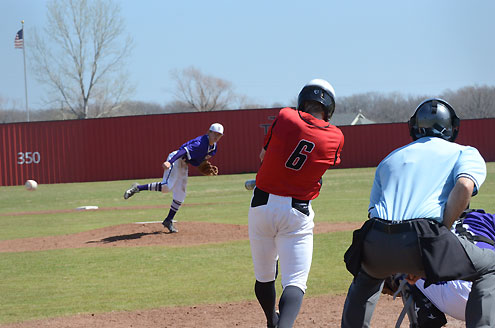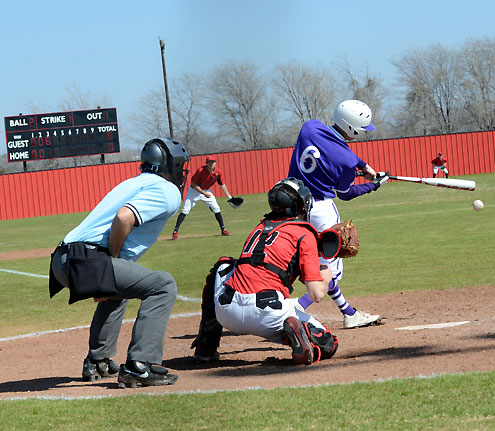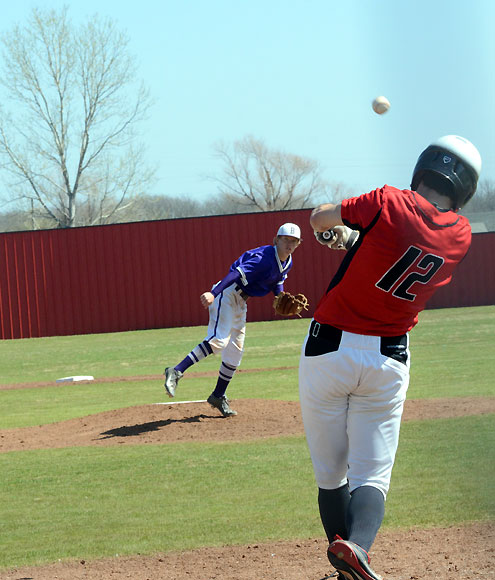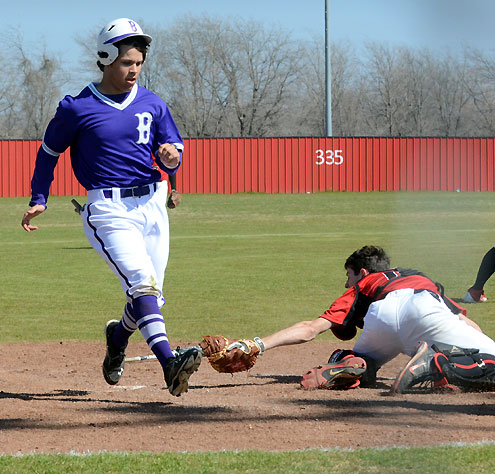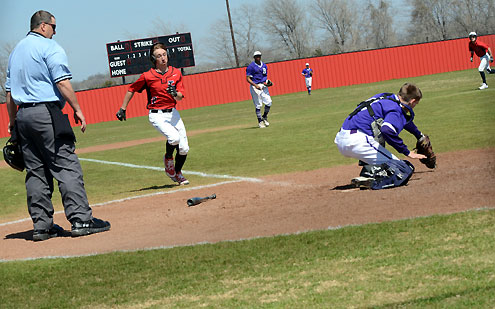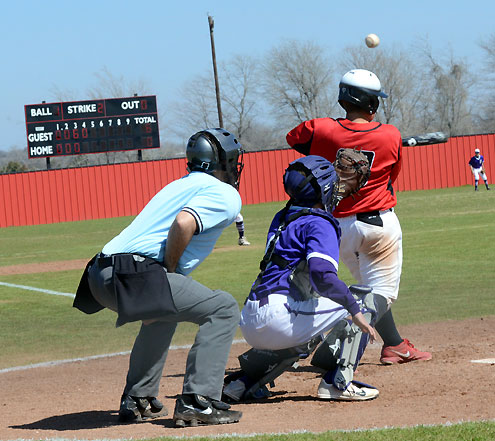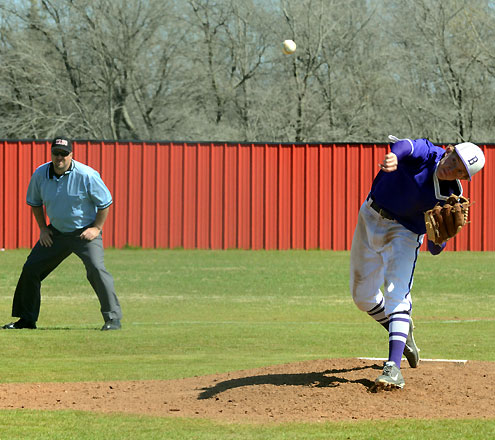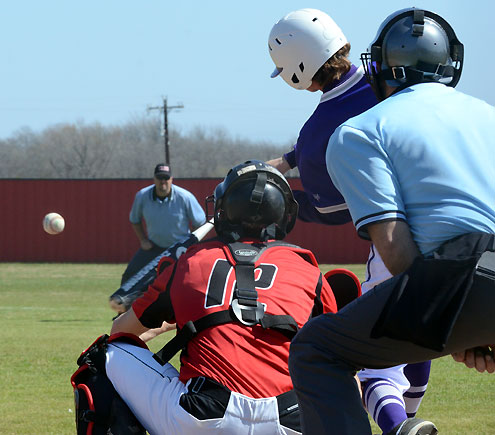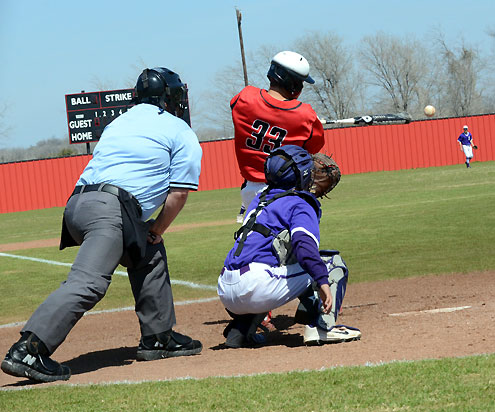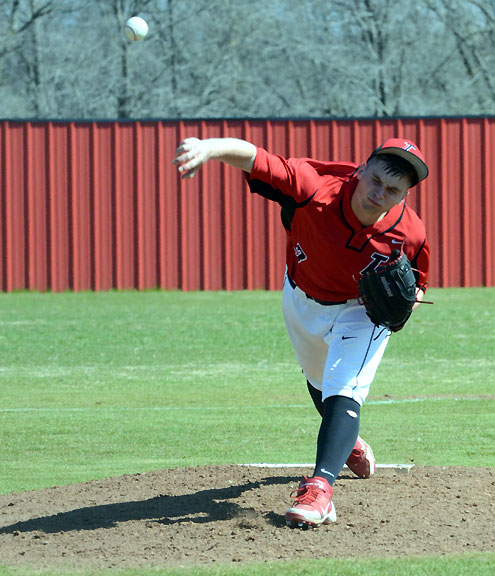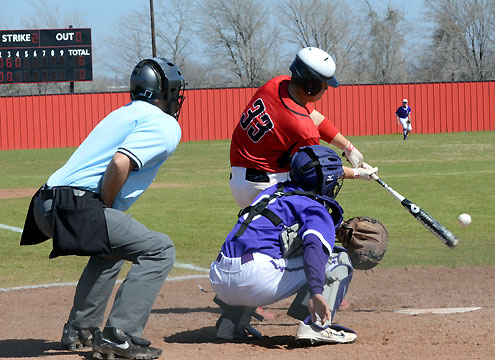 photos by Allen Rich