Entertainment
Readers Theatre March 15 at Creative Arts Center
Mar 11, 2013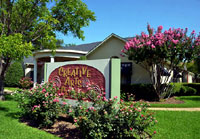 Come laugh over a great Irish meal on Friday, March 15 at 7:00 p.m. when the Red River Theatre and Creative Arts Center present a reading of Leading Ladies.

This farcical look at two down-and-out Shakespearean actors who pose as a rich old woman's long-lost heirs gets interesting when they find out the relatives they're going to impersonate are the dowager's nieces!

Corned beef, cabbage and potatoes will be served as will some libation. Join us for an evening of fun and games!

No tickets, but donations are requested.

Proceeds are split between RRCT and the CAC.