Front Page
Kathryn's Texas Kitchen
Mar 17, 2013
Roast pork loin makes a special meal and will be impressive on your Easter table.

Using mirin in this pork loin recipe adds to the presentation of the cooked dish on the serving platter.
Mirin is a clear, gold liquid popular in many Japanese dishes and sauces that gives them a mild sweet taste and aroma. Used in place of sugar and soy sauce, mirin is a type of rice wine but with a lower alcohol content of 14% instead of 20%. The sweet taste comes from 40 to 50% sugar. Itis also a key ingredient in teriyaki sauce. If you can't find mirin, substitute 1 tablespoon of sake and a teaspoon of sugar for one tablespoon of mirin.
Asian-Brined Pork Loin
Recipe adapted from Food & Wine, January 2013
8-10 servings
Ingredients
1½ cups mirin
1½ cups low-sodium sauce
4 oz fresh ginger, thinly sliced
10 small dried red chiles or 2 TB crushed red pepper
1 orange, thinly sliced
2 TB toasted sesame oil
8 cups cold water
1 6-lb bone-in pork loin roast
1 TB vegetable oil
Other Items Needed
Measuring cups and spoons
Cutting board
Chef's knife
Large pot with lid
Medium roasting pan
Tongs
Meat thermometer
Aluminum foil
Instructions
Combine the mirin, soy sauce, ginger, chiles, orange slices, sesame oil, and water. Add the pork roast, cover, and refrigerate overnight.
Preheat the oven to 350 degrees. Drain the pork and let it come to room temperature. Pat dry.
Heat the vegetable oil in the roasting pan. Add the pork roast and cook over moderate heat, turning occasionally until browned all over, about 10 minutes.
Transfer the pan to the oven, with the roast meaty side up. Roast for about 1 hour and 10 minutes or until a meat thermometer in the thickest part of the meat registers 135 degrees. Cover the pork very loosely with foil and let rest for 15 minutes.
Using a long, sharp knife and using the bones as your guide, carefully carve the roast off the bones in one piece. Slice it thinly before serving. Reserve the rib rack for another meal or cut into individual ribs and serve them alongside the roast.
What to do with your leftover pork loin roast is on the chalkboard menu for Kathryn's Texas Kitchen.
Until next time…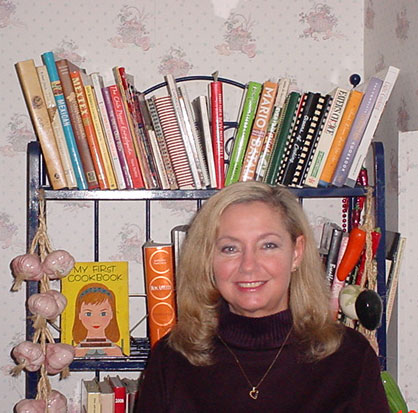 Bon appétit!