Lifestyles
75th Annual Texas Dogwood Trails kicks-off March 16
Mar 16, 2013
This Saturday, March 16 is the kick-off for the 75th Annual Texas Dogwood Trails Celebration in Palestine, Texas. The celebration starts with the Dogwood Trails Festival from 9:00 a.m. to 4:00 p.m. in downtown Palestine. Festival activities will include the parade, live music and entertainment, beer garden, kids zone, arts, crafts, retail vendors and more. The celebration extends over the last three weekends in March while the dogwood trees are at their blooming peak.
The festival gates open at 9:00 a.m. to make sure that festival-goers can get a good seat for the parade that starts at 10:00 a.m. This year, the parade theme is Dogwoods and Diamonds: A Dynamics Duo. Parade floats will showcase all the dynamic duos that we have come to know and love. The parade route starts at the Anderson County Courthouse, goes down Avenue A and continues onto Main Street. Then the parade will make a right on Queen Street, another right on Lacey Street and return back to the courthouse.
Later, enjoy music on the Saw Dust Stage by Craig Wayne Boyd from 12:00 noon to 2:00 p.m. in the Hollow in Old Town Palestine where the beer garden is located. After, Brandon Rhyder will be on stage from 2:30 p.m. to 4:00 p.m. On the family stage in Downtown Palestine the Deep South Band will play at 11:00 a.m. and again at 4:00 p.m. For the children, Professor QB the Clown will perform a show on the family stage at 12:00 noon, 1:45 p.m. and 2:45 p.m. Also, be sure to take your kids by the kids zone for games, inflatable jumpers and more.
While you are out in Palestine, be sure to take a drive through Davey Dogwood Park, the official Dogwood Trails of Palestine, Texas. The dogwoods will be in bloom. You can track their progress at dogwoodbloomwatch.blogspot.com.

There is more to do over festival weekend and last two weekend of the Celebration. A number of area businesses and organizations host events to celebrate the time-honored tradition. You can ride the train at the Texas State Railroad, rummage for treasures at the Community Wide Garage Sale put on by the Palestine Herald Press, visit the Sacred Heart Catholic Church 5th Annual Spring Festival, listen to music at the 12th Annual Dulcimer Festival, go to the Boston Porter Rodeo or see GHOST: the musical, just to name a few.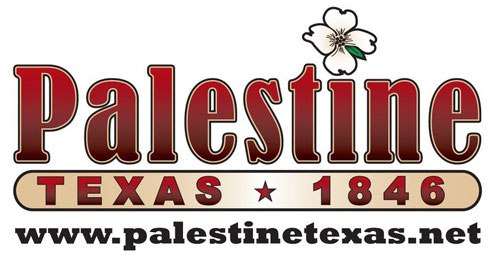 To get a full list of festival activities, events for the three weekends of the celebration and to check on the dogwood blooms: visit www.TexasDogwoodTrails.com.