School News
Don't miss valuable tax breaks for education
Apr 13, 2013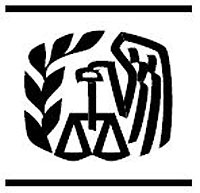 DALLAS - The tax code provides a variety of tax incentives for families who are saving for, or already paying, higher education costs or are repaying student loans. If you had this type of expense last year, you may qualify for either of two college education tax credits or any of several other education-related tax benefits.

In general, the American opportunity tax credit, lifetime learning credit and tuition and fees deduction are available to taxpayers who pay qualifying expenses for an eligible student. Eligible students include the primary taxpayer, the taxpayer's spouse or a dependent of the taxpayer.

"Tax credits, deductions and savings plans can help taxpayers with the price of higher education," said Clay Sanford, an IRS spokesman in Dallas. "Make sure you don't overlook a potential tax advantage."

Though a taxpayer often qualifies for more than one of these benefits, he or she can only claim one of them for a particular student in a particular year. The benefits are available to all taxpayers — both those who itemize their deductions on Schedule A and those who claim a standard deduction. The credits are claimed on Form 8863 and the tuition and fees deduction is claimed on Form 8917.

"E-file can help you find credits and deductions for which you may be eligible," Sanford advised. "The software's question and answer format makes doing taxes much easier than filling out paper forms."

The American Taxpayer Relief Act, enacted Jan. 2, 2013, extended the American opportunity tax credit for another five years until the end of 2017. The new law also retroactively extended the tuition and fees deduction, which had expired at the end of 2011, through 2013. The lifetime learning credit did not need to be extended because it was already a permanent part of the tax code.

Many of those eligible for the American opportunity tax credit qualify for the maximum annual credit of $2,500 per student. To learn more about tax benefits for education, see Publication 970 or the Tax Benefits for Education Information Center on IRS.gov.