Front Page
Rave reviews for Kidz Krew spring production
Mar 9, 2013
Windom -- Cries of "Bravo!" and a standing ovation followed last night's production of The Perdition Waltz in Windom's Old School Auditorium. The Creative Arts Center's Special Projects Class of older teens amazed patrons with their portrayals of six iconic literary characters: Ichabod Crane, Long John Silver, Hester Prynne, Madame Defarge, Captain Ahab and Dr. Jekyll/Mr. Hyde. These teens proved that drama is not only within their capabilities, but they can master the art.
"This is one of the best plays I've seen on this stage," one guest said of the performance.
The first of three plays presented by the Kidz Krew Performing Arts Program, the evening was rounded out with the Little Kidz Krew production Aesop's Fables and Kidz Krew's presentation of the comedy Perseus and the Gorgon's Head.
CAC Executive Director Lisa Avila guided the teens and Rachael Eskue honed the skills of the other two classes to make last night's production a delight for all comers.
Audiences have only one more chance to see the Kidz Krew show - tonight at 7:00 p.m. and tickets are available at the door. The old Windom School is located three blocks behind the railroad tracks, south of Hwy. 56 in Windom, Texas.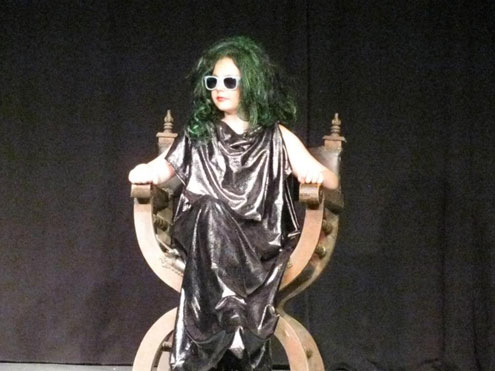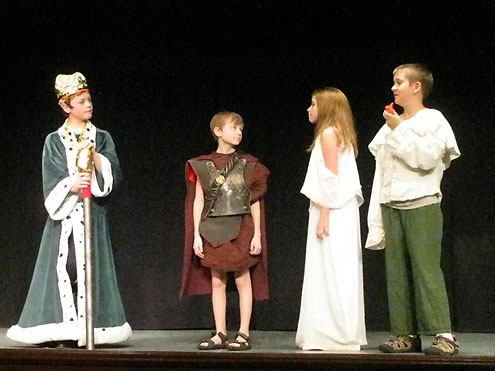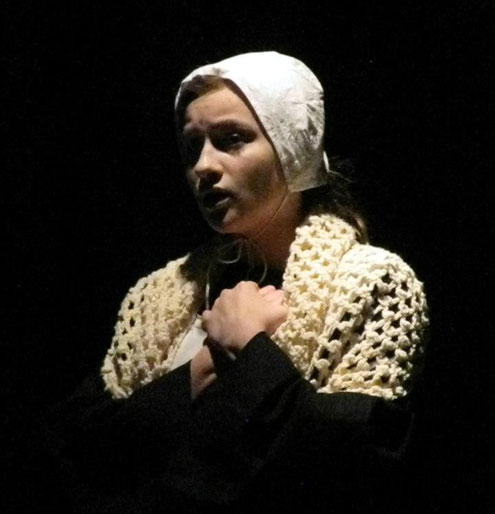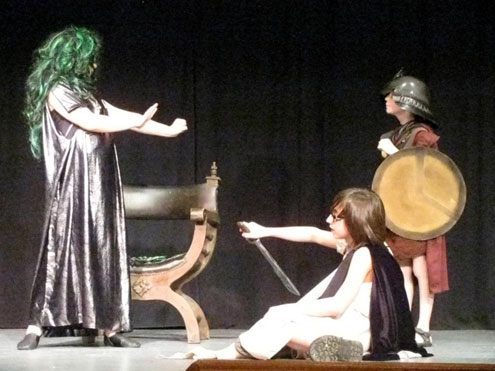 All photos by Sandy Barber