Front Page
100th anniversary of Speaker Rayburnís election to U.S. House of Representatives observed in Bonham
Mar 11, 2013
Bonham -- The Sam Rayburn Museum commemorated the 100th anniversary of Speaker Rayburn's election to the U.S. House of Representatives with an open house and refreshments March 5.
Rayburn's meteoric rise from a childhood on a hardscrabble farm in Fannin County to national leader is remarkable. He was elected to the Texas House of Representatives in 1906 at the age of 24. A mere six years later, 30-year-old Rayburn was selected as Speaker of the Texas House.
In 1913, Rayburn was elected to the U.S. House of Representatives. The same year, this freshman member of congress authored the Rayburn Bill, which gave the Interstate Commerce Commission authority over railroad stocks and bonds.
"He hit the ground running," says Emma Trent of the Sam Rayburn Museum.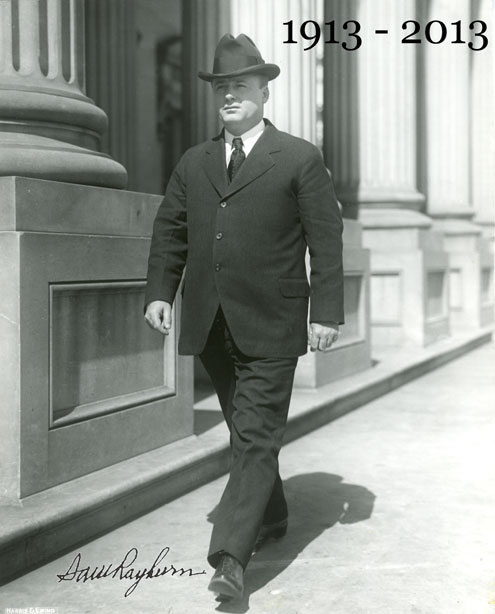 No elected official, before or after Rayburn, has managed to leave a longer list of accomplishments that improved the quality of life for residents throughout his beloved 4th Congressional District.
From legislation that created Farm to Market Roads to the decision to mitigate flood damage and conserve surface water which led to the construction of Lake Texoma and Lake Lavon, Rayburn's vision continues to shape the landscape of North Texas. State Highway 121, another Rayburn project, and the Sam Rayburn Tollway are vital thoroughfares for the burgeoning population in North Texas.
The Sam Rayburn Memorial Veterans Center not only serves veterans throughout the region, but it is also a principal employer in Fannin County.

In recognition of March 2013 marking the 100th anniversary of the Speaker Rayburn's election to the U.S. House of Representatives, Bonham Mayor Roy Floyd issued a proclamation stating, "Now therefore, on behalf of the City Council of the City of Bonham, Texas, and in recognition herewith, I officially proclaim and declare the month of March 2013 to the dedication of former Speaker of the House Sam Rayburn in Bonham, Texas and urge everyone to reflect on the many contributions made to the district in which he served, our state and our country." Signed by the Mayor of Bonham, Roy Floyd, March 5, 2013.
Photos by Emma Trent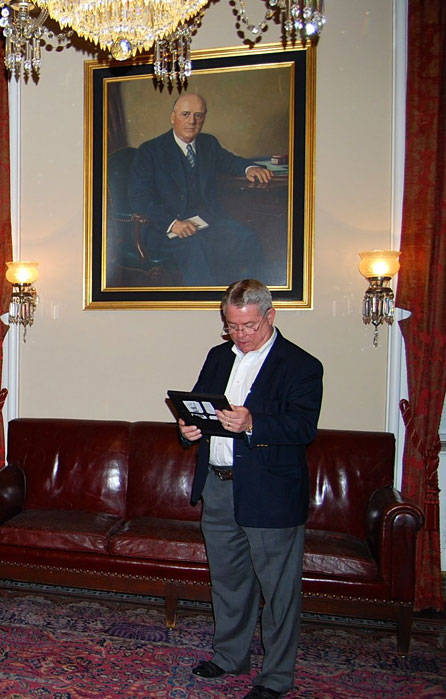 Bonham Mayor Roy Floyd reads the City Proclamation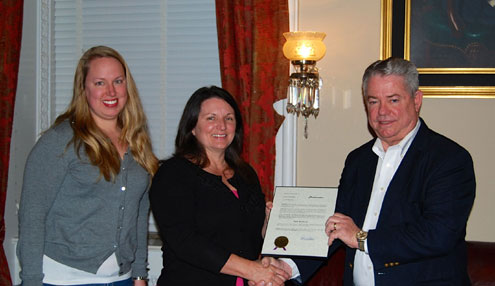 Anne Ruppert, Sam Rayburn House Museum, and Kim Burpo, Sam Rayburn Museum, accept the proclamation honoring the 100th anniversary of Speaker Rayburn's election to the U.S. House of Representatives.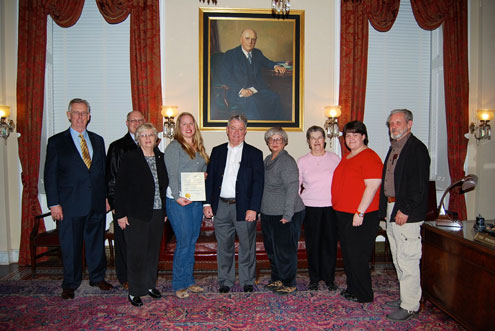 Community leaders joined Friends of Sam Rayburn Board members in remembering Speaker Rayburn.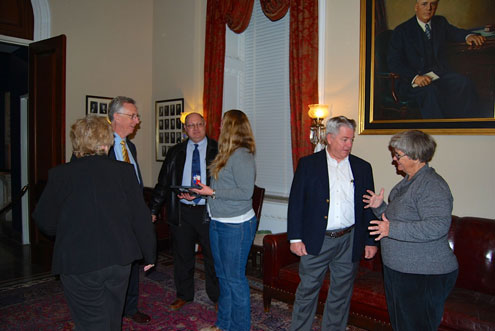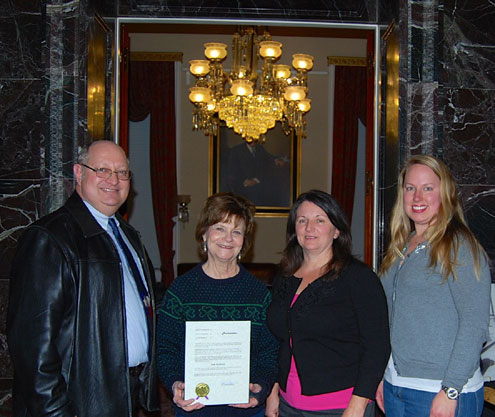 Stephen Filipowicz, BEDCO Executive Director and Director of Tourism, and Emily Porter, past President of the Bonham Tourism Association, help celebrate the event.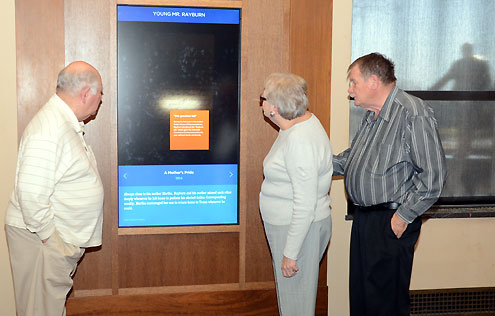 (L-R) Tom Thornton, Margaret Bradshaw and Price Bradshaw study one of the interactive exhibits at Sam Rayburn Museum.