Entertainment
Special activities at Hagerman NWR planned for Spring Break
Mar 12, 2013
Special activities are planned for Spring Break, March 11 - 15, at Hagerman NWR! In addition to the opportunity for families and individuals to hike, fish, picnic, canoe or kayak, and observing nature on their own, there will be a daily tram tour, March 11 - 15, at 10 am, weather permitting!
On Tuesday, March 12, Sherman art teacher Barbara Powell will lead a come-and-go origami session, from 1 - 3 pm. On Thursday, March 14, participants can assemble a feather guard to prevent bird strikes on windows, from 1 - 3 pm. Activities will be held in the Visitor Center meeting room, while supplies last, and are free of charge. Nature videos will also be shown during the week.
To reserve seats on the tours, call the Refuge 902 786 2826, between 10 am and 3 pm, Monday through Saturday, or from 1 - 5 pm on Sundays. Any unreserved seats on the tours may be filled by standbys at tour departure time.
For maximum enjoyment of these tours, which last approximately 1-1/2 hours, passengers will want to dress for the weather as the vehicle is totally open for best viewing! This means bring a wrap! Cameras and binoculars will add to the experience; binoculars are available on loan basis to visitors to the Refuge.
Tours are free; donations to the Friends Tram Fund are accepted. Tours will also run at 2 pm each Saturday and Sunday in March, weather permitting.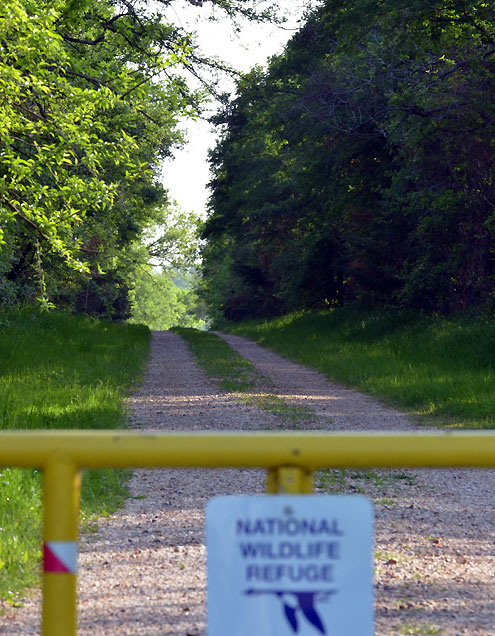 For more information about activities at Hagerman NWR, which is located at 6465 Refuge Road, Sherman, Texas, see www.friendsofhagerman.com