Front Page
Nature Photography Club at Hagerman National Wildlife Refuge to meet March 9
Mar 5, 2013
The Nature Photography Club at Hagerman National Wildlife Refuge will meet on Saturday March 9, for a program by Jim West. West will explain how to organize photo files, using key-wording. The meeting will begin at 12:30 p.m. in the Audio Visual Classroom, FOH center, at the Refuge.
Visitors are welcome to attend, free of charge. There are nominal dues for those who choose to become members. In addition to the technical program, photo sharing is a featured event at each meeting, and Water is the theme for March. Those wishing to share should send photos in jpg format, with their name in the filename, to fohphotoclub@gmail.com.
The Nature Photo Club invites all interested photographers to participate in the photo events at BirdFest Texoma, in May. Kathy Adams Clark, past president of the North American Nature Photography Association, will present an advanced nature photography workshop and field trip. John English, professional photographer from Abilene, Texas, will lead an intermediate workshop and field trip. Advance registration is required for these events, see www.birdfesttexoma.org.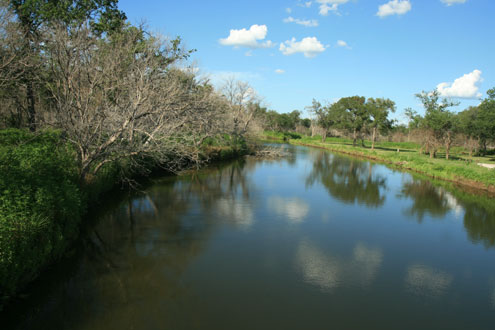 photo of Big Mineral Creek by Joe Blackburn
In addition the club hosts the Photographer of the Month program, an annual photo contest and small group photo shoots. With over 11,000 acres of wildlife habitat, Hagerman NWR offers unending opportunities for nature photography. The Refuge is located at 6465 Refuge Road, Sherman, Texas. For more information, call 903 786 2826.