Local News
'Hawaii's Birds' subject of Second Saturday program at Hagerman
Mar 8, 2013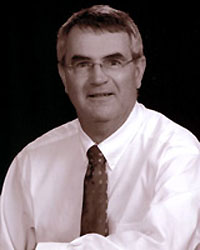 Indulge in a little armchair travel on Saturday, March 9, as Dr. Steve Goldsmith presents the Second Saturday program, Hawaii's Birds, beginning at 10 a.m., in the Visitor Center Meeting Room at Hagerman National Wildlife Refuge.

Dr. Goldsmith is Professor of Biology and Dean of Sciences at Austin College. His courses have included topics such as Evolution, Behavior, and Ecology. His research interests are ecology and evolution of insect mating systems and reproductive behavior and Ecology of Hawaiian montane wet forest. He has taught January Terms on the Natural History of Hawaii and the Natural History of the Desert Southwest.

On the same date, youngsters aged 6 – 10 are invited to make a reservation to attend Second Saturday for Youth. The youngsters' topic will be What A Boar, looking at invasives at the Refuge, and will be led by Andrea Gowans. Call 903 786 2826, to register for this program which starts at 10 am in the Audio Visual Classroom. Parents must accompany children age 6 and younger.

Second Saturday nature programs are sponsored by Hagerman National Wildlife Refuge and the Friends of Hagerman NWR. These events are free and open to the public. Hagerman NWR is located on the Big Mineral Arm of Lake Texoma, at 6465 Refuge Road, Sherman, Texas, 75092. For more information, visit www.friendsofhagerman.com or contact the Refuge, 903 786 2826.