Front Page
The Voting Rights Act remains important to improved elections & protecting voting rights in Texas
Feb 28, 2013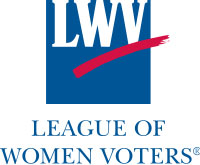 Austin, TX -- For the League of Women Voters, the vote is the emblem of equality for all who needed to fight for access to the ballot. On February 27, the US Supreme Court considers a challenge to an important law protecting voting rights for many, the 1965 Voting Rights Act.

Historically, poll taxes, property requirements, and literacy tests have been barriers to minority voting. The Voting Rights Act prohibits discriminatory election procedures that make it more difficult from minorities to vote.

"By protecting voting rights of minorities, the Voting Rights Act has been important in protecting the vote, the emblem of equality, for all eligible Texas voters" according to Linda Krefting, President of the League of Women Voters of Texas. She continues, "Scrutiny of election procedures under VRA has improved election administration in ways that benefit all eligible voters."

Recent efforts to impose new barriers to voting continue mean the protections of the Voting Rights Act are still necessary. To use the words of Carrie Chapman Catt, founder of LWV, "the wrongs that need resistance [&] the rights that need assistance" require continuing attention.

The League of Women Voters of Texas is a nonpartisan organization that has educated and agitated for active, informed participation in government for 93 years and believes no form of participation is more important than voting.