Entertainment
Black History Month ends with cultural celebration at Bonham VA
Mar 9, 2013
Bonham -- Black History Month at Sam Rayburn Memorial Veterans Center in Bonham ended with a spectacular performance by the University of North Texas Multicultural Dancer Group, along with informative talks by nationally recognized artist Phil Blander of Bonham and Denton resident Willie Hudspeth, president of the Denton chapter of the National Association for the Advancement of Colored People.
Bonham VA Center administrative services manager Deloris Clemons welcomed the crowd.
"Bonham VA is very proud to honor the heritage and culture of African Americans and their many contributions," said Ms. Clemons.
Mr. Blander, an Air Force veteran who served from 1968-1972, gave a brief history of Black History Month.
Then it was time for UNT Dancers to take the stage and this incredibly talented group, under the direction of Teresa Cooper, mesmerized the crowd with a graceful and moving performance that combined liturgical and African dances.
In between dances, Mr. Hudspeth told about growing up in Northside, a segregated Fort Worth community and how, by the grace of God, finally came to realize "we are all in this together."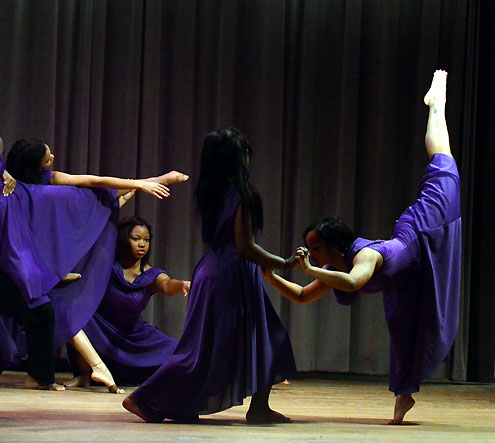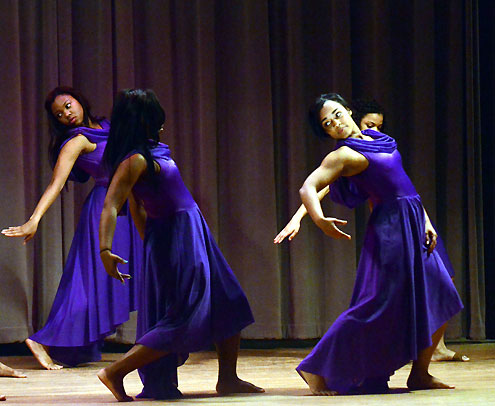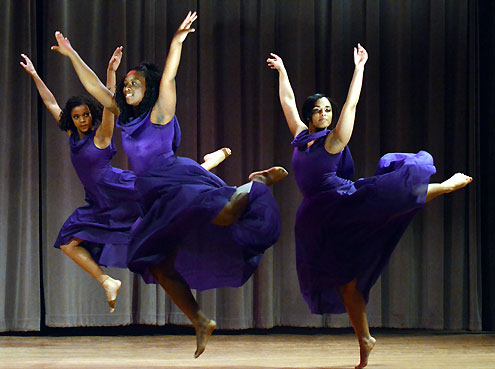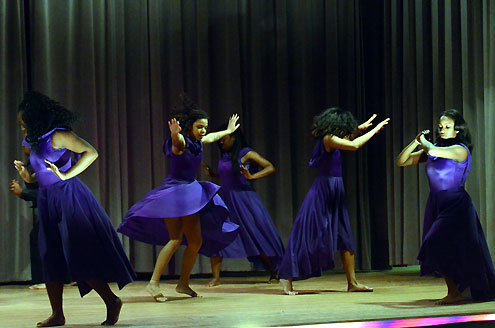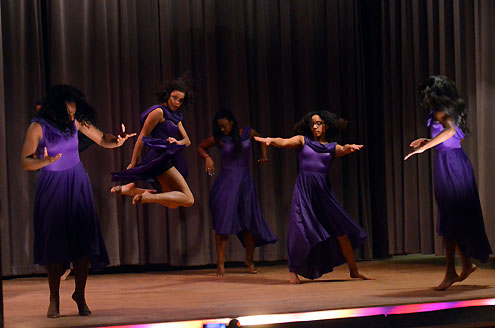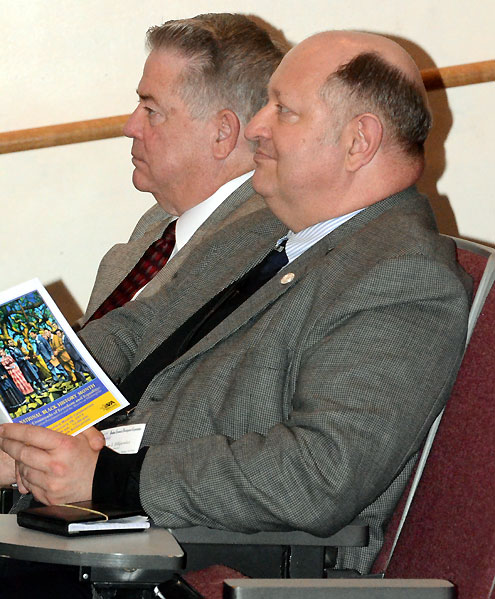 (L-R) Bonham Mayor Roy Floyd and BEDCo Executive Director Steve Filipowicz attend the Black History Month event.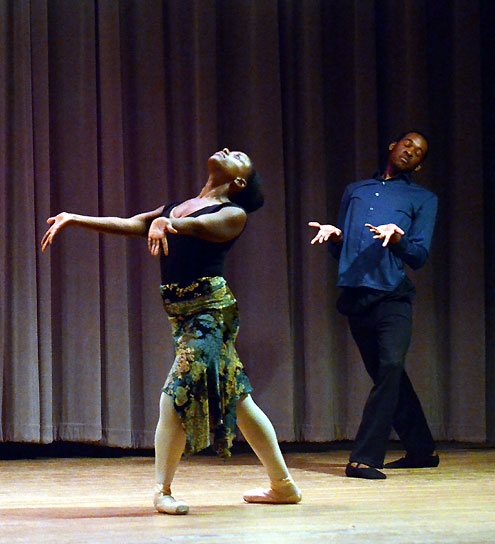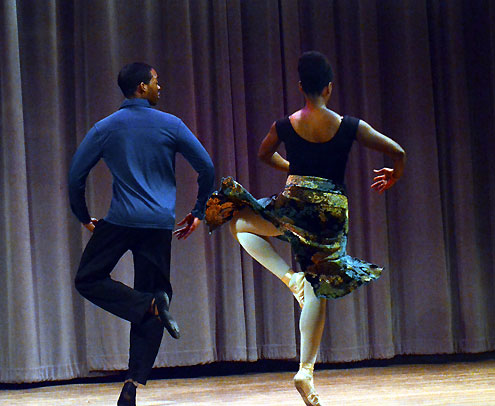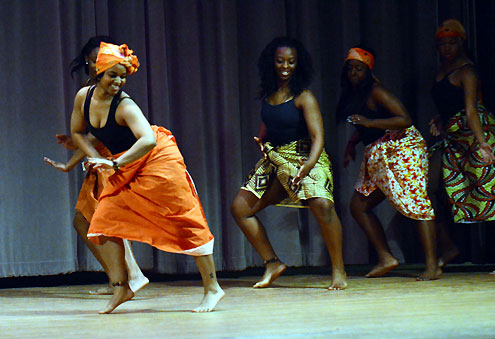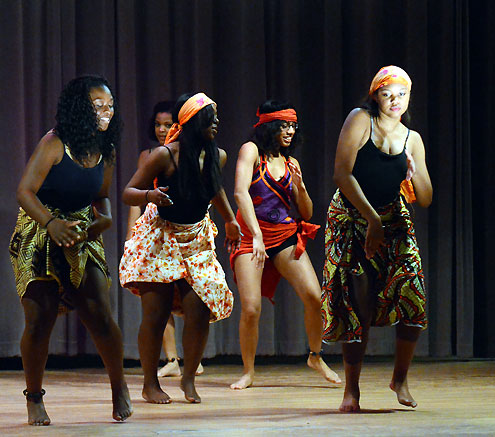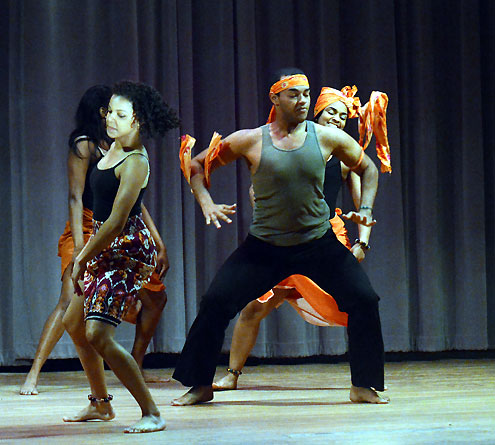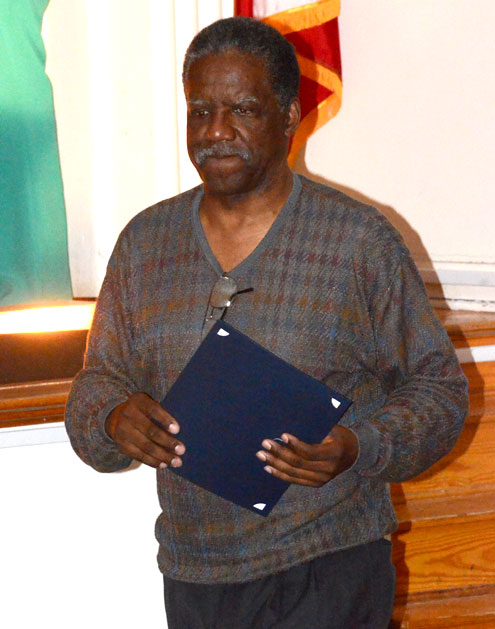 Nationally recognized artist Phil Blander