Local News
Outstanding warrants targeted during statewide roundup
Mar 9, 2013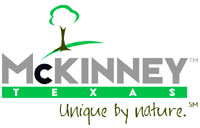 McKINNEY, Texas – The City of McKinney is participating in a statewide warrant roundup. Anyone with an outstanding warrant or citation is urged to take care of it as soon as possible to avoid arrest. The initiative in McKinney will primarily target people with outstanding class C warrants, although all warrants are subject to be served.

"The roundup has been very successful in the past, and we expect to resolve a large number of outstanding warrants again this year. Anyone with an outstanding warrant could be arrested anytime and anywhere," said City Marshal Tim Rich. "We always prefer that people take care of their violations and encourage them to do so rather than being arrested."

More than 300 agencies across Texas will be participating in this roundup effort. Agencies participating in the McKinney roundup include: The McKinney Marshals Office, McKinney Municipal Court, McKinney Police Department and the McKinney Citizens on Patrol.

During the warrant round-up, a payment plan will be available on citations. There will be an option to pay a down payment of half the full amount owed with a payment plan on the remaining balance. For more information on how to pay citations and avoid arrest during the warrant roundup, contact the McKinney Municipal Court at 972-547-7679, or appear in person Monday through Friday from 8 a.m. to 5 p.m. or Thursdays 8 a.m. until 7 p.m. at 130 S. Chestnut St., McKinney. You can also pay online at www.mckinneytexas.org/payticket.