Front Page
Creative Arts Center transformed into speakeasy for Valentine's Day
Feb 19, 2013
Bonham -- The powerfully built doorman leaned in and demanded, "Who sent you?"
Guests whispered, "Uh...Joe sent me!"
To celebrate Valentine's Day, the Creative Arts Center was transformed into a speakeasy and it only took one step inside the door to transport visitors back to the Roaring '20s.
This was a night of flapper dresses and pin-striped suits, a special evening for gangsters and dolls. Even Al Capone showed up before the party was over.
For more than a decade, Creative Arts Center has been the cultural hub of Fannin County and that was certainly the case Valentine's Day as couples enjoyed a delicious dinner and then danced the night away to the sultry sounds of Linda and Larry Petty's band.
Renowned actor Jerry Biggs, whose credits include roles in the Larry McMurtry classic Lonesome Dove and Richard Linklater's latest film Bernie, played the part of Al Capone during this memorable evening at Creative Arts Center.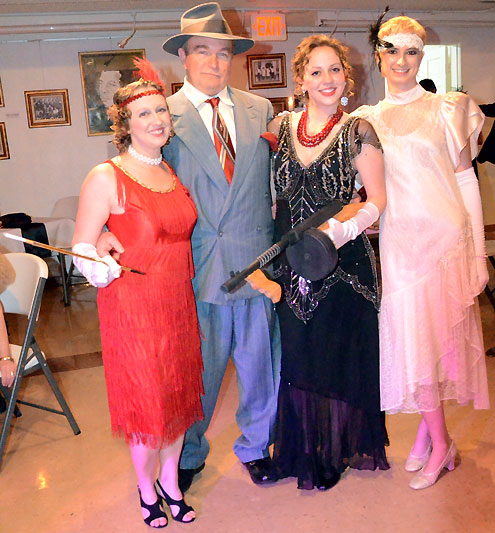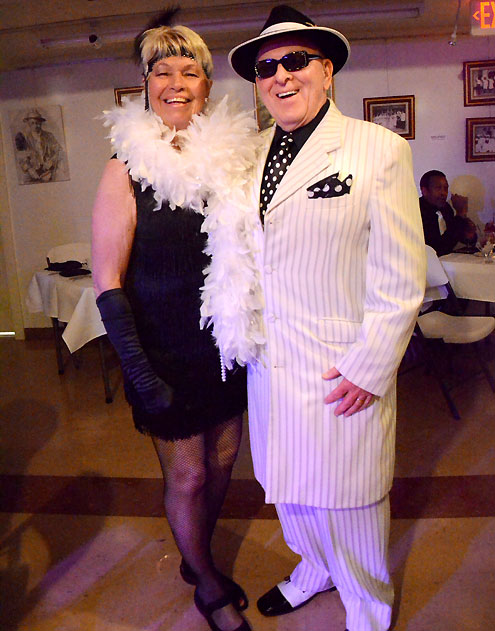 Bob and Kay Carrel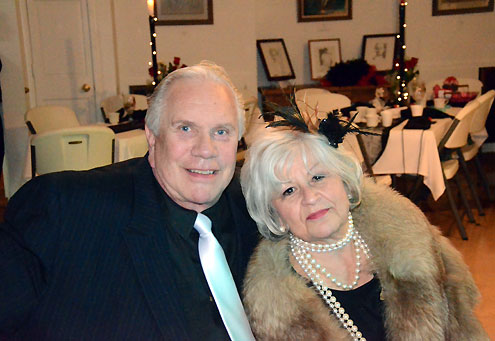 Bob and Kathy Self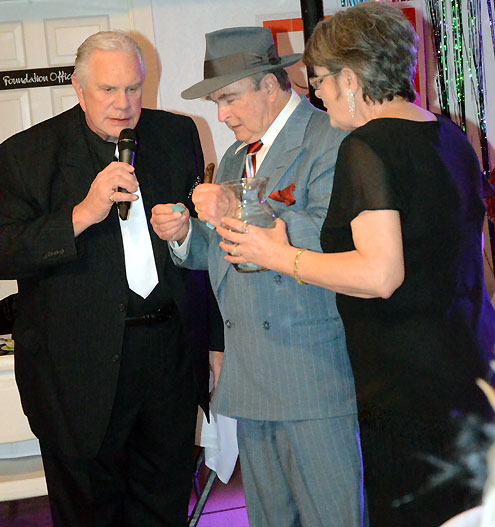 Bob Self, Al Capone (aka Jerry Biggs) and Sally Eskue draw names of lucky raffle winners.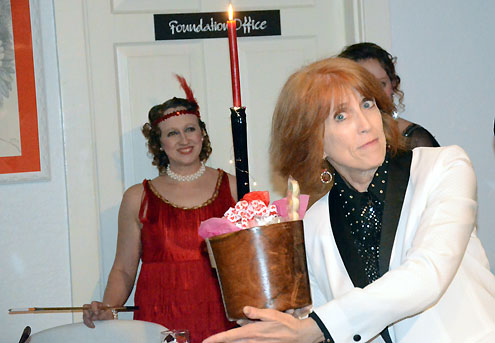 Lisa Avila displays a raffle prize.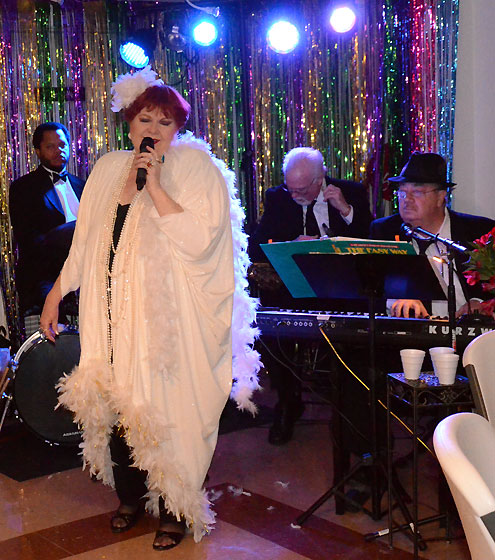 Linda Petty serenades dancers.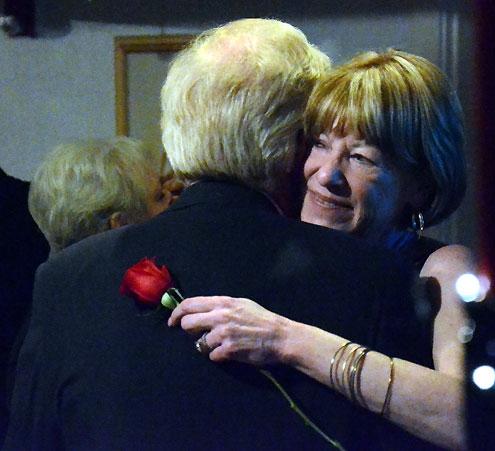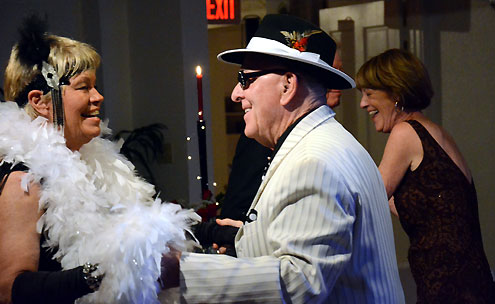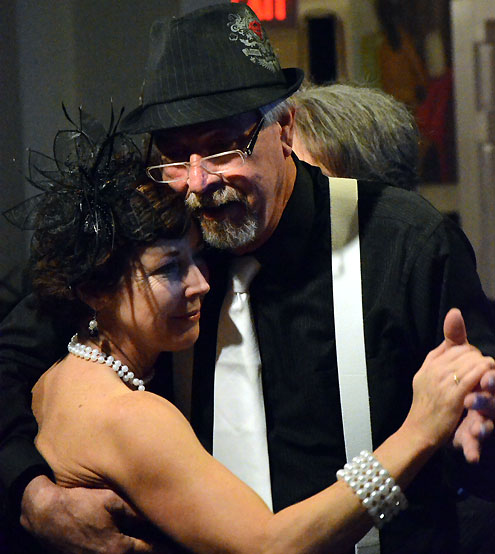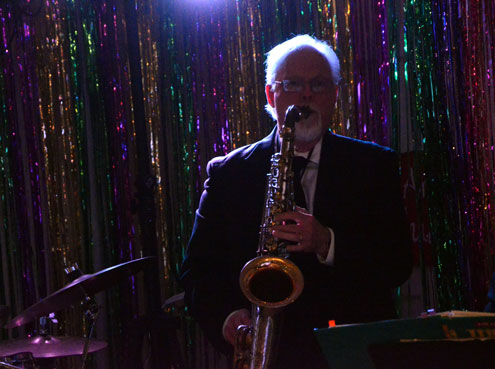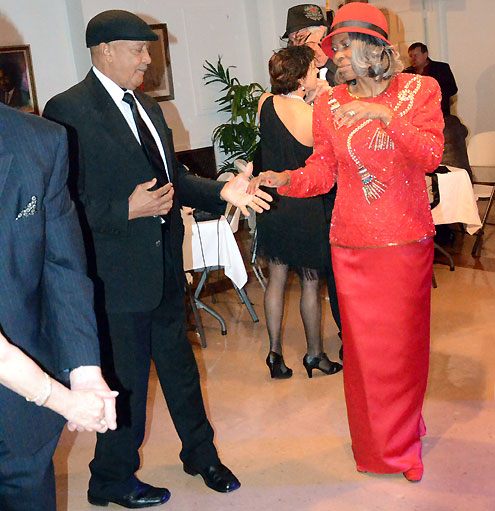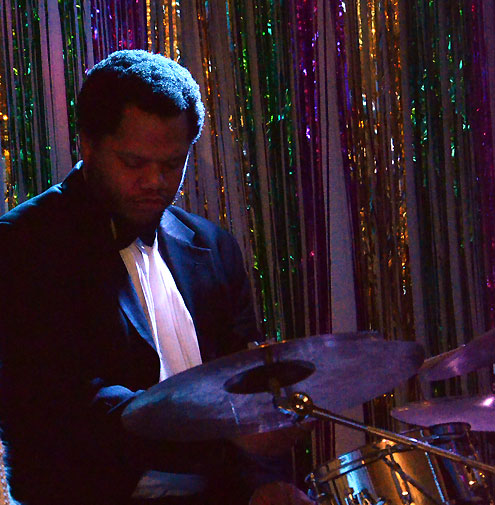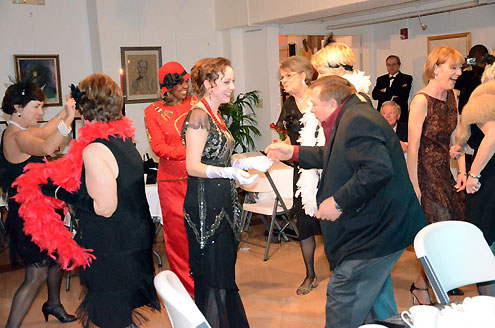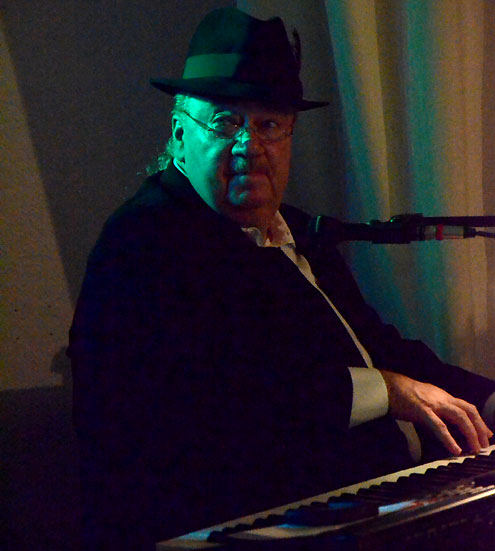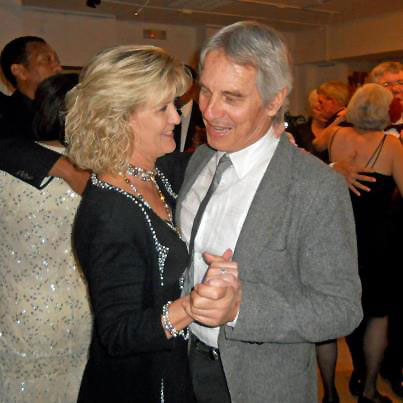 photo by Chris Cravens