Front Page
Public seminar scheduled to cover shooting scenarios
Feb 23, 2013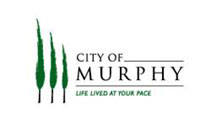 MURPHY -- Murphy Police will hold a public seminar at the Murphy Community Center which will provide attendees with advice, techniques and instructions on how to deal with an armed person firing a weapon inappropriately, what police call an "active shooter," according to Police Chief GM Cox.

"Those of us in Murphy, and towns and cities like it, can no longer feel comfortable thinking that such an event simply can't happen here. There have been far too many instances where the unthinkable has occurred in a place where everyone thought it was just not possible," he said.

The seminar, titled "Active Shooter and Personal Safety," will be presented on Wednesday, March 20 starting at 7 p.m. and ending around 9 p.m., depending on the number of questions posed by attendees.

The Murphy Community Center is located at 205 North Murphy Road, across from the Murphy Municipal Complex. Parking at the MCC and the adjacent Murphy Activity Center are free, as is attendance at the seminar. There are accommodations for the handicapped, but there will be no child care offered.

"Our greatest fears are often realized when we least expect them and when we're least prepared. This seminar will give residents some ideas on what to do when confronted with an active shooter. There are proactive steps people can take to maintain their personal safety and even intervene in the shooting," he said. Chief Cox will be the seminar leader and will be assisted by officers of the Murphy Police Department.

Topics to be covered include: general personal safety at home, work, traveling, and recreation; preparing a plan and maintaining readiness; what to do and not do if your child's schools goes into lockdown; and a review of the Texas Castle Doctrine, the Stand Your Ground initiative and carrying a concealed gun.

An entire section of the seminar will be devoted to the traits and characteristics of an active shooter; a history of workplace and school shootings; what an active shooter looks like; and the random nature of their assaults.

Several videos, produced by the Department of Homeland Security with assistance from the FBI and local law enforcement officials, will be presented during the seminar.

One will encourage attendees to develop a plan and actively practice it, others will deal with the options available to persons involved in an active shooter situation, and one, prepared in association with the Houston Police Department, will outline the run-hide-fight alternatives that victims can utilize.

"We'll wrap up with a question and answer session. People are now aware that this kind of tragedy can visit any community at any time, and while the goal is to minimize casualties, innocent bystanders can take an active role in securing their own safety and the safety of others," concluded Cox.

Should there be a need for a repeat of the seminar based on the public's level of interest, the Police Dept. may schedule another seminar in the near future.

ABOUT MURPHY -- Murphy is a fast-growing community located in Collin County and bounded by Plano, Richardson, Wylie, Sachse, and Parker. While only about four square miles in size, the population is approximately 18,020. The population is generally characterized as highly educated with a median household income above the state average. With more than 70 percent of the land developed, the community is dominated by single-family residences. Determined to maintain a country living ambiance, city planners strive to preserve that feel while still exhibiting an aggressive economic development stance. The centrally-located municipal complex includes four buildings that house Fire, Police, City Administration and Public Works. Money Magazine has dubbed Murphy as the 27th Best Place to Live in America for small cities.