Front Page
Is this the future of Mr. Sam's legacy?
Feb 18, 2013
Built between 1936 and 1938, Lake Fannin Organizational Camp was the first Resettlement Administration project of its size in the United States, no doubt an indication of the influence of Congressman Sam Rayburn.
Planning began 80 years ago and the entire complex was completed in 1938, 75 years ago.
From the time the Forest Service completely closed Lake Fannin in 1980 to the time a local group started restoring the site in 1996, eight of the original 16 cabins were lost to vandals, Mother Nature and misjudged actions.
Will this happen again?
Come to the Lake Fannin Volunteers meeting scheduled for 6:00 p.m. February 28 at the historic lodge.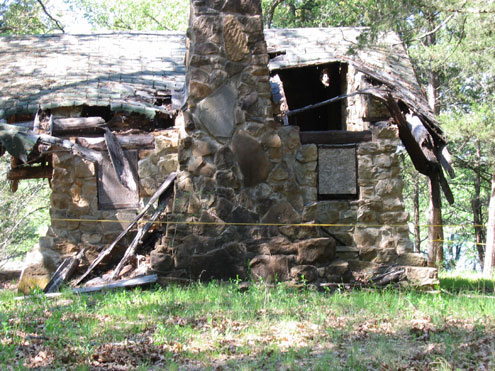 ps: That cabin, #9, has been fully restored!