Lifestyles
Collin County Master Gardeners Association third annual Garden Show set March 23-24
Mar 24, 2013
Plant more than good intentions in 2013! Learn about North Texas gardening and Earth-Kind® gardening principles at the Collin County Master Gardeners Association third annual Garden Show. The theme of this year's event is "Earth-Kind® Garden to Table". The Garden Show will take place March 23rd and 24th at beautiful Myers Park and Event Center McKinney, Texas. The show will include prominent guest speakers, educational demonstrations, local vendor booths, farmer's market, children's discovery area, garden tours, and more.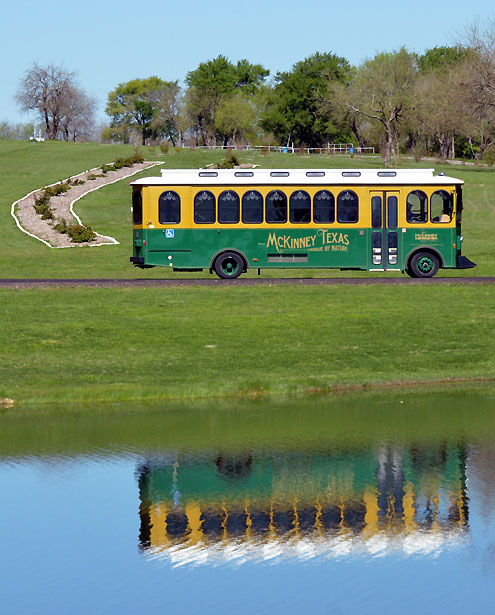 Keynote speakers on Saturday include Master Chef Andre' Natera who will discuss "Seasonal Cooking: a Simple Approach and How to Think Creatively with the Seasons Bounty"; and Carrie T. Brazeal, CFCS with the Texas A&M AgriLife Extension services will present "Canning 101". On Sunday, noted horticulturalist and publisher Neil Sperry presents "To a More Successful Texas Landscape". Collin County Master Gardeners with decades of collective experience will offer presentations throughout the show on vegetable gardening, growing herbs, container gardening, designing the garden for birds and butterflies, rainwater harvesting, composting, irrigation, and more.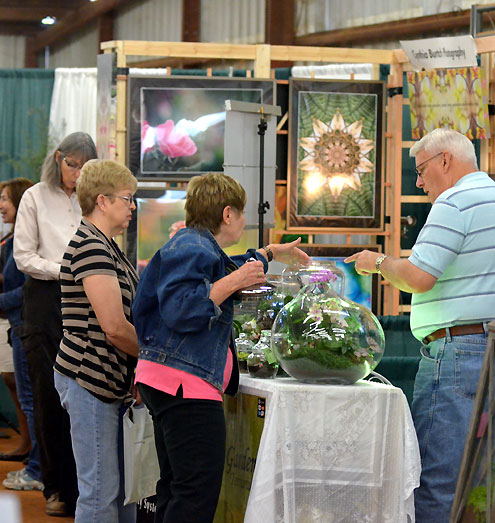 Attendees will have an opportunity to tour the Earth-Kind® Perennial Research and Demonstration Garden at Myers Park. Featuring 111 species of herbaceous perennials, it is the first Earth-Kind® perennial research garden in the United States. Also on tour will be the new Earth-Kind ® Vegetable Research Garden, the Earth-Kind® Crape Myrtle Research Garden, featuring 25 varieties of crape myrtles; and the Earth-Kind® Roses Research Garden focusing on 19 Kordes rose varieties, resulting in a beautiful garden in an outstanding landscape design.
The Texas A&M ArgiLife Extension Service and Collin County Master Gardeners are working to determine which perennials and other types of plants will survive North Texas difficult soils and climate extremes without the use of fertilizer, pesticides, and excessive irrigation. The demonstration beds will be coming alive with new growth and color, giving gardeners a first-hand look at which plants grow well in our area.
The Collin County Master Gardener Association is an educational service organization of volunteers who are trained in horticulture, landscaping, soil improvement, water conservation, and many other topics important to Collin County gardeners. The CCMGA volunteer program is administered by the Texas A&M AgriLife Extension Service through the Horticulture Agent in Collin County.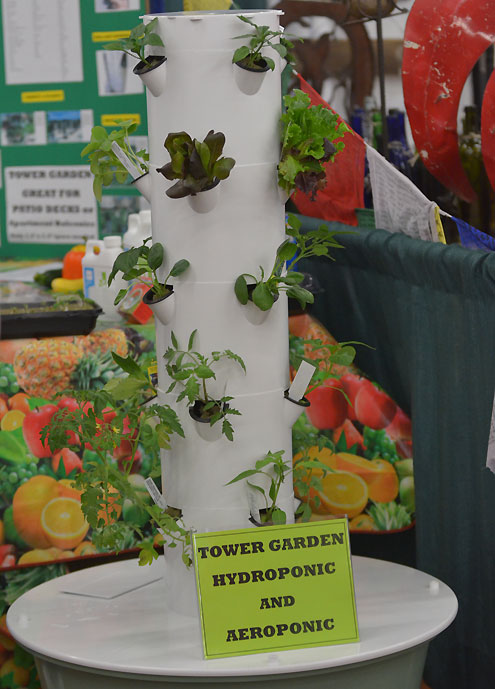 The Garden Show is an indoor event, so come rain or shine! Dig up some education, inspiration, and a little family time at The Garden Show. Hours are from 9:00 a.m. - 5:00 p.m. on Saturday, March 23, and from 11:00 a.m. - 5:00 p.m. on Sunday, March 24. Entry on both days is a cost of $2 or 2 cans of unexpired food per car. All proceeds will benefit the Community Lifeline Center. Visit www.ccmgatx.org/TheGardenShow, or call 469-682-6375 for up-to-date information.